Deze blog is het gevolg van een  presentatie over Anti-Fragility die ik op 7-9-2016 heb gegeven voor de sofware-architecten van de KNVI (Koninklijke Nederlandse Vereniging van Informatieprofessionals).
De presentatie in 2016 begon met een verhaal over mijn Smart City-project in Den Haag ("Smart Urban Space"). Dit stuk van de presentatie is hier weggelaten op de conclusie na over de Anti-Fragiele Stad. Die conclusie staat in Hfdst. 15.
Het verhaal over de Zelfontplooiende Stad staat hier.
0. Over Anti-Kwetsbaarheid
Nassim Taleb beweert dat er geen woord in het Engels bestaat voor het omgekeerde van Fragility (kwetsbaarheid). Daarom heeft hij het zelf gemaakt (Anti-Fragility, anti-kwetsbaarheid). In het Nederlands bestaat het woord wel alhoewel het net als in het Engels ook een niet-(on/anti)-woord ("een tegendeel") is.
Het omgekeerde van Fragility is onkwetsbaarheid, een mythisch begrip, waar veel levenden naar op zoek zijn geweest maar dat alleen aan de Goden is (of was?) voorbehouden.
Taleb plaatst Anti-Fragility vooral in het scheppende perspectief. Met Anti-Fragility kun je chaos gebruiken om je eigen orde te scheppen.
Dit document bevat een zoektocht naar Anti-Fragility langs allerlei modellen die stukjes van de puzzel bevatten.
1. Over de Phoenix, het Symbool van Veerkracht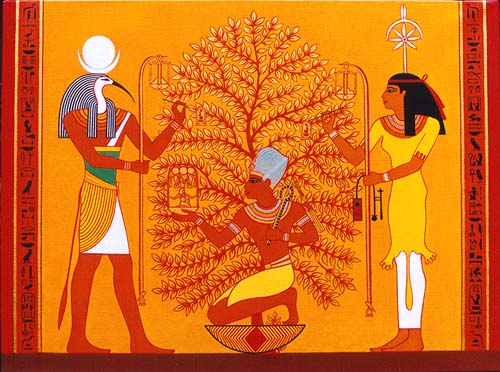 Op het plaatje houden Thoth, de Uitvinder en Ma'at, de Godin van de Balans, de Levensboom (de Ished) in Evenwicht.
De vruchten van de Boom des Levens gaven Eeuwig Leven (en dus Onkwetsbaarheid) en Inzicht in het Grote Plan.
In de top van de Boom die gesitueerd was in Heliopolis  zat de Bennu Vogel, de Magische Phoenix. De Vuurvogel die uit haar eigen Vuur herboren wordt is het Symbool van Nassim Taleb voor Veerkracht, het laatste stadium voor anti-kwetsbaarheid.
De tovenaar Thoht wordt ook wel Djehuti genoemd. Hij is de bestuurder van de Djed, de levenskracht ("het Vuur van de Phoenix", de Kundalini), waarmee hij het Rad van Avontuur in beweging  zet dat door Ma'at binnen de perken wordt gehouden.
Het mag duidelijk zijn dat Nassim Taleb op zoek is naar de bron van de Levenskracht en de beperkingen van Ma'at wil ontlopen.
In moderne terminologie wil Nassim permanent in de "Edge of Chaos" ("de Adjacent Possible", Kauffman) opereren. De "edge" is het gebied tussen orde en chaos waar de nieuwe ruimte wordt gevormd en de tijd zijn werk nog niet kan doen.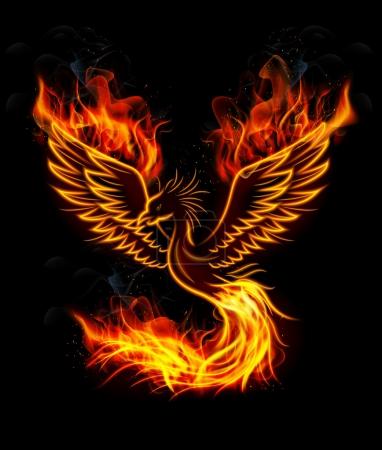 2. Citaten Nassim Taleb
Cursief een aantal citaten van Nassim Taleb om in de stemming te komen:
Our brain is not cut out for nonlinearities. People think that if, say, two variables are causally linked, then a steady input in one variable should always yield a result in the other one. Our emotional apparatus is designed for linear causality.
Wind extinguishes a candle and energizes fire. You want to be the fire and wish for the wind. …The mission is how to domesticate, even dominate, even conquer, the unseen, the opaque, and the inexplicable.
It takes a lot of intellect and confidence to accept that what makes sense doesn't really make sense.
For a free person, the optimal – most opportunistic – route between two points should never be the shortest one.
Not seeing a tsunami or an economic event coming is excusable; building something fragile to them is not.
The ultimate freedom lies in not having to explain "why" you did something.
The best choice is the one that remains for no good reason while other options have 2 or more reasons.
You get pseudo-order when you seek order; you get a measure of order and control when you embrace randomness.
In fact, every step is a new beginning. 
3. Introductie
Dit document is een persoonlijke zoektocht naar anti-fragility, een concept bedacht door de auteur/wetenschapper/filosoof/geldhandelaar Nassim Taleb. Anti-fragility is het omgekeerde van kwetsbaarbaarheid (fragile).
Taleb is een liefhebber van het omgekeerde en van kunstige metafoor ("The general principle of antifragility, it is much better to do things you cannot explain than explain things you cannot do.").
Nassim zet zijn lezers graag op het verkeerde been suggererend dat dat het goede been is. Door het omgekeerde te nemen laat hij de grenzen zien van het dagelijkse en opent daardoor een nieuwe wereld die grotendeels onbegrijpelijk is maar wel degelijk mogelijk ("I want to live happily in a world I don't understand").
De zoektocht maakt gebruik van wat ik "mapping" noem, het springen ("afbeelden") van model naar model waarbij het basismodel, Paths of Change,  steeds meer wordt verrijkt met details die zich rondom het kernthema (on-kwetsbaarheid) ophopen.
4. Het Basis-Model, Paths of Change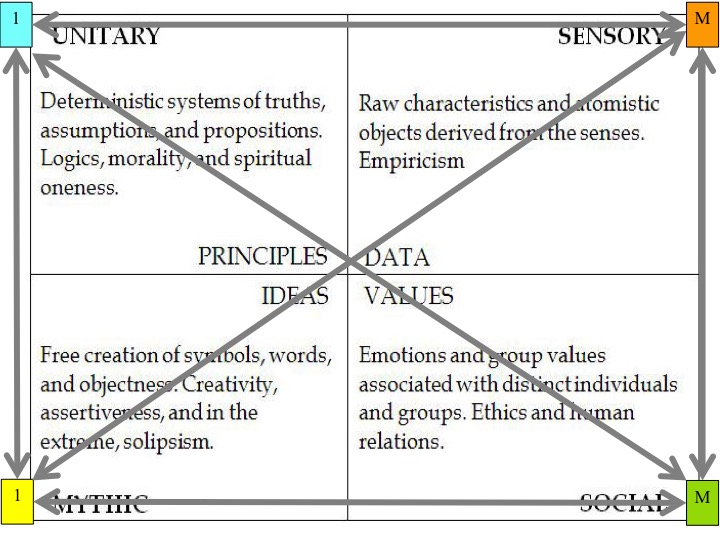 Paths of Change (PoC) beschrijft veranderprocessen en is ontwikkeld door Will McWhinney.
De methode maakt gebruik van het concept wereldbeeld (worldview), een specifieke kijk op de wereld.
PoC gebruikt vier onafhankelijke  wereldbeelden:
Sensory (waar-nemen / handelen/ ervaring/ rood), 
Unitary (waar-heid /kennis /systeem /blauw ), 
Mythic (weer (waar?)-geven  / idee/ inzicht/ geel) en 
Social (waar-deren /waarde /groep / groen).
Een verandering is een cyclisch proces dat minimaal twee wereldbeelden doorloopt. Als voorbeeld, het wetenschappelijke veranderproces, koppelt unitary (waar-heid) aan sensory (waar-nemen) en vice-versa.
PoC is een fractaal-systeem (zelf-referentie, herhaling zelfde model). De basisvorm, de golf, herhaalt zich op ieder schaalniveau. Er zijn vele golven met een verschillende periodiciteit (frequentie).
Cycli van verschillende periodiciteit versterken of beperken elkaar. Omhoog en omlaag van gelijke waarde heffen elkaar op.
Een golf lijkt op een Sinus en bestaat uit een weg omhoog (mythic), de top (unitary), de weg omlaag (sensory) en het dal (social, depressie) waar vandaan de weg omhoog weer start.
De wiskundige Fourier heeft aangetoond dat alle functies kunnen worden beschreven als een verzameling van sinussen en cosinussen. Een cosinus is een vertraagde sinus.
Een Sinusvorm bevat twee tegenstellingen (omkeringen) n.l. richting (omhoog/omlaag) en evenwicht (top/dal).
Richting en (&) evenwicht vormen samen het geheel. Ze worden elkaars complement genoemd. Een systeem dat bestaat uit twee opponenten en complementen wordt een Quaternio genoemd.
Een voorbeeld van de Quaternio in het basismodel van PoC is de link waar-nemen (Sensory) vs weer-geven (Mythic). Weer of waar betekent aandacht. De kruisen in het model gaan over tegenstellingen.
Quaternions hebben een hele rijke historie in de geschiedenis van de wetenschap en zijn door de psycholoog/filosoof Carl Jung weer op de kaart gezet.
Een Quaternio biedt de mogelijkheid om met een concept te spelen door complement en opponent te onderzoeken.
Het is duidelijk dat Taleb een expert is in het spel van omkeren en confronteren. Zijn hoogste doel is om de lezer zodanig in de war te brengen dat hij zelf het Licht ziet.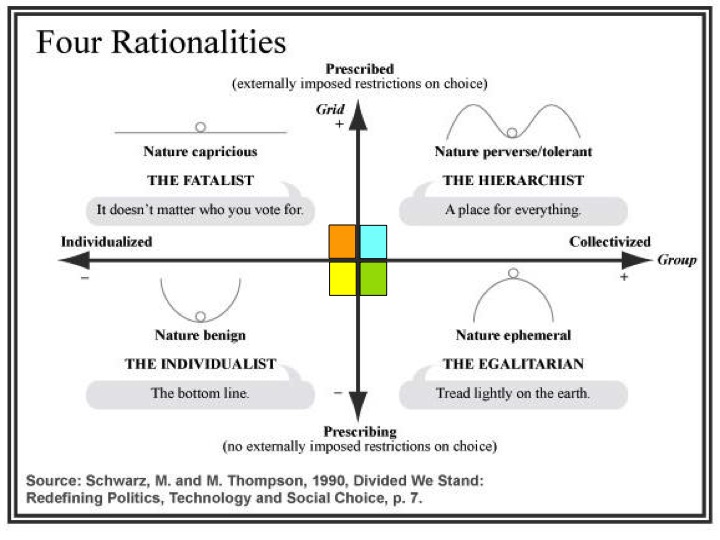 Er zijn veel  vergelijkbare Quaternio's ("vierluiken"). Die kunnen worden gebruikt om een toegespitste kijk te introduceren in een discussie. Door ze steeds te relateren ("mappen") aan het PoC-model kun je een meer-dimensioneel plaatje schetsen.
Bovenstaand Quaternio komt uit de Grid/Group-theorie. Er worden twee variabelen gebruikt die een dualiteit zijn n.l. individu en niet-individu (groep) en vrije keuze (prescribing) en niet-"vrije keuze" (prescribed). Hierdoor vormen ze samen een Quaternio.
PoC is te beschrijven met de variabelen Communion en Agency, waarbij Agency lijkt op de Vrije Keuze-variabele maar dan andersom n.l. het effect van Agency is vrije of niet-vrije keuze en de groep-variabele lijkt op Communion (Samen vs Niet-Samen).
De Grid/Group-theorie is onder meer gebruikt bij het ontwerpen van Panarchy, een theorie over autonome processen. Panarchy wordt in Hfdst. 9 geintroduceerd.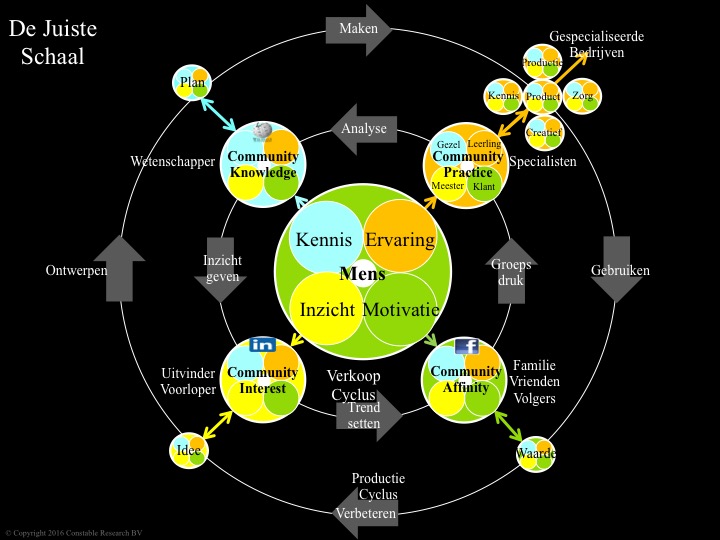 De verbindingen tussen de wereldbeelden kunnen worden benoemd. Plan (Unity) -> Praktijk (Sensory) wordt Maken genoemd en Praktijk->Plan (Theorie, Unity) wordt Analyse genoemd.
Unity comprimeert (M->1) en Sensory expandeert (1->M).
De vier onderdelen van PoC kunnen weer worden ingedeeld volgens hetzelfde model. Dit noemt men zelf-referentie of schaal. In het plaatje wordt de persoonlijkheid opgeblazen tot een stelsel van Communities. Een Community of Practice heet een bedrijf.
De rechtsdraaiende cyclus is de Productie-cyclus. De linksdraaiende cyclus is de Consumptie-cyclus.
De kleuren in de plaatjes geven de relatie aan met PoC.
5. De Definitie van Anti-Fragility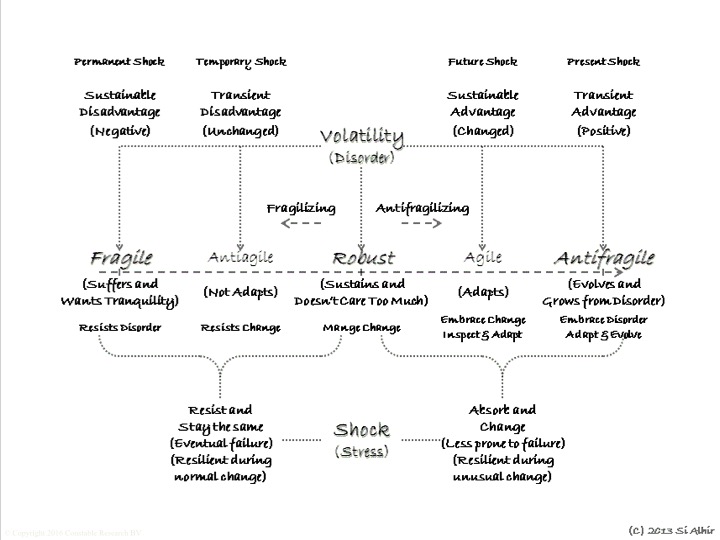 Het concept anti-fragile is bedacht door Nassim Taleb en staat in de titel van zijn boek Antifragile: Things That Gain From Disorder. Anti-fragile is de antithese van fragile (kwetsbaar). Hoe meer wanorde hoe beter het anti-fragiele systeem werkt.
Een fragiel systeem is zwak dus zou je zeggen dat een anti-fragiel systeem sterk is (Robuust). Nassim Taleb gooit er nog een paar scheppen bovenop. Als je anti-fragiel bent ben je blij als er iets goed mis gaat want dan wordt het gewin groter.
Tussen fragiel (kwetsbaar) en anti-fragiel (onkwetsbaar) definieert Taleb de concepten anti-agile (niet aanpasbaar, rigide) en agile (aanpasbaar) met robuust (resilient, veerkrachtig) als midden categorie.
Anti-Fragiel worden is eigenlijk onmenselijk vandaar dat Nassim zoveel referenties geeft naar mythische voorbeelden (Phoenix (Robuust, Veerkracht), Hydra (Anti-Fragiel), een veelkoppig monster, dat meer koppen terugkrijgt als een kop wordt afgehakt).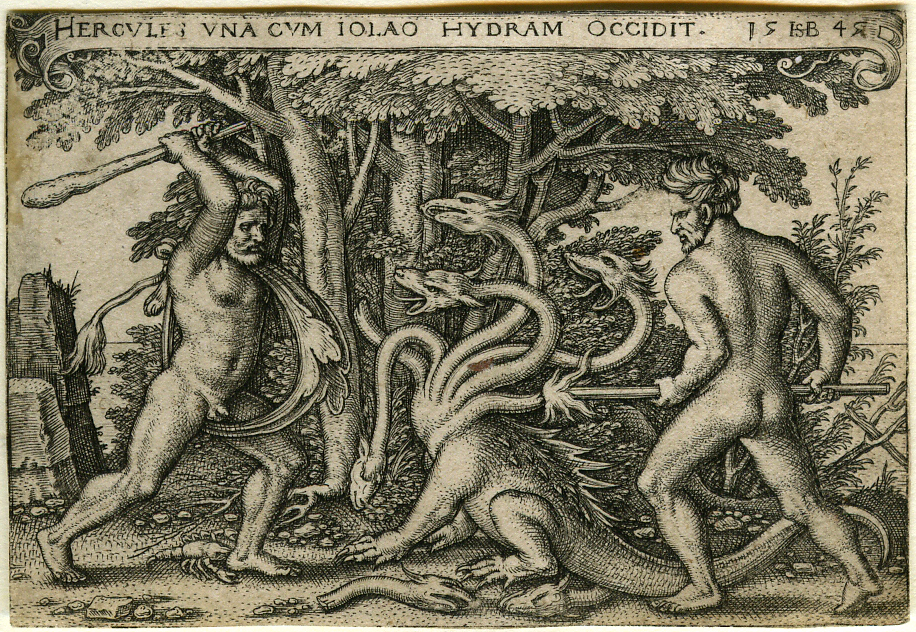 Anti-fragile: is het vervolg op zijn bestsellers Fooled by Randomness, en The Black Swan: The Impact of the Highly Improbable.
Black Swans zijn onvoorspelbare gebeurtenissen waar je je volgens Nassim tegen kunt wapenen door ze robuust te maken.
Fragiele systemen hebben maar twee standen n.l. (0): Heel (H) en (1): Kapot (K). Organismen zijn veerkrachtige systemen.  Ze hebben 2×2 standen (HH (00 =0), HK (01 = 1), KH (10 =2), KK  (11=3)-> Hh->H , HK, KH, KK->K) en zijn cyclisch (0, 1,2,3.0,1,2,3,0,…).
Anti-Fragiele systemen zijn het product van een evolutionair proces. Evolutionaire systemen hebben 2**2**n standen en tonen zich als een spiraal.
In fact, the most interesting aspect of evolution is that it only works because of its antifragility; it is in love with stressors, randomness, uncertainty, and disorder — while individual organisms are relatively fragile, the gene pool takes advantage of shocks to enhance its fitness.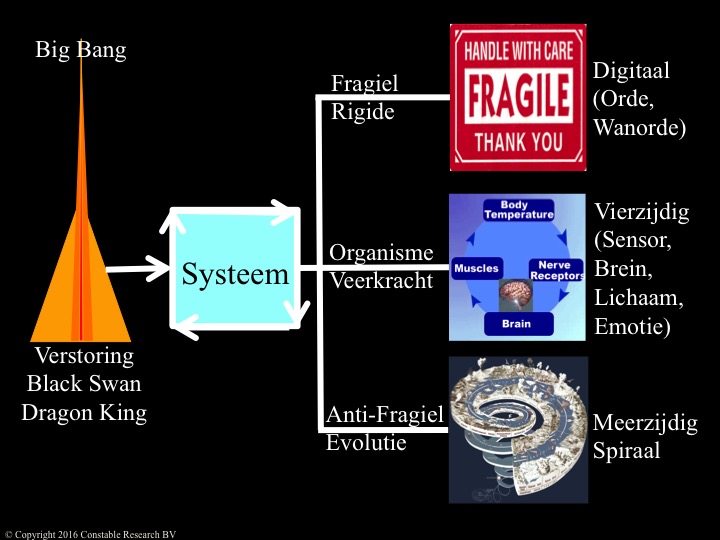 Onderstaande plaatje toont de Involutie (convergentie van de Evolutie) van de Spiraal van het Universum van de Big Bang tot en met het ontstaan van de Sociale Systemen.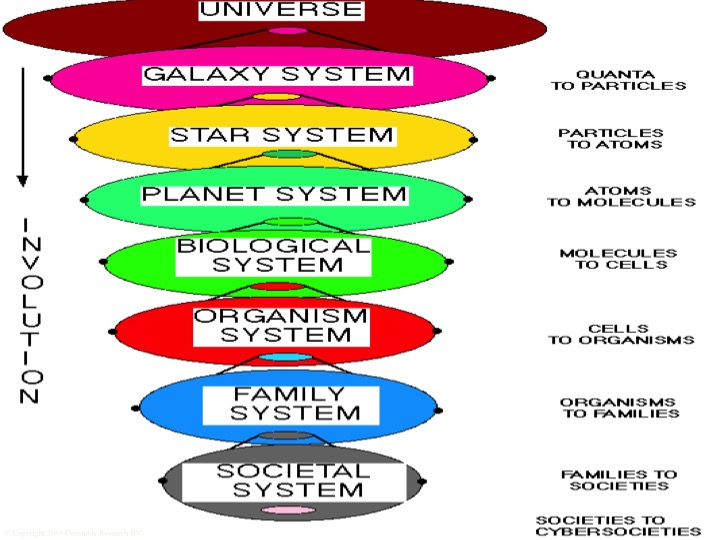 Als een fragiel systeem kapot gaat kan de nieuwe staat iets heel anders doen dan vroeger of helemaal niets doen. In dat geval passen de brokstukken niet meer in elkaar.
Een fragiel systeem kan door een grote verstoring anti-fragiel worden omdat de componenten anders worden geordend en ook zelf worden aangepast.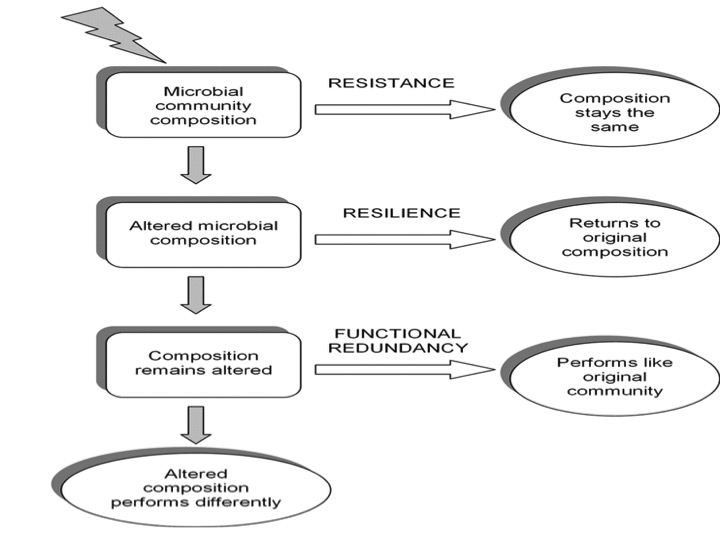 Een niet-veranderbare (anti-agile, rigide) ecologie weerstaat een verstoring.
Een veerkrachtige (robuuste) ecologie herstelt zich maar verandert niet.
Een veranderbare (agile) kwetsbare (fragile) ecologie valt na een grote verstoring uit elkaar, ordent de brokstukken op een andere manier en blijft hetzelfde doen ("functional redundancy").
Een onkwetsbare ecologie doet iets nieuws met nieuwe brokstukken. Het is de vraag of nieuw beter is. Het is ieder geval anders.
6. Over Rampen: Black Swans en Dragon Kings
In tegenstelling tot Nassim Taleb is Didier Sonnete van mening dat er naast de Black Swan nog een ander soort ramp bestaat, de Dragon King.
Black Swans ontstaan door Self-Organized Criticality, "de druppel die de emmer doet overlopen", de eerste steen die een lawine, een kettingreactie, doet ontstaan. Een kettingreactie duidt op een systeem dat te geïntegreerd is. Alles hangt met alles samen.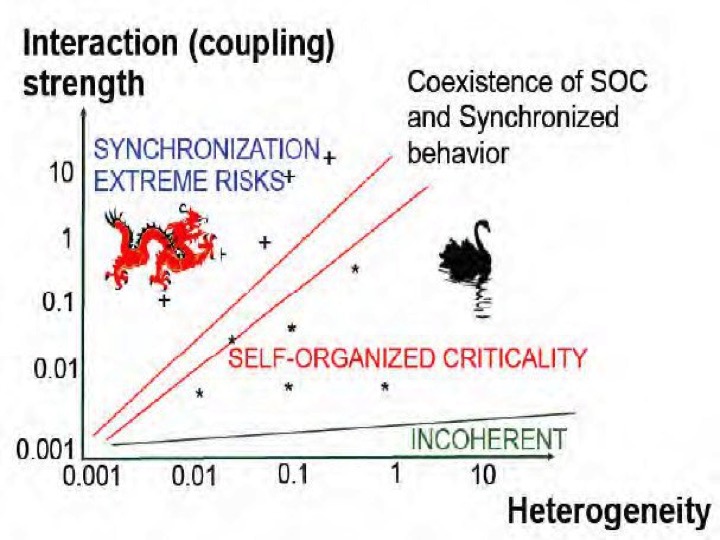 Het moment waarop de lawine ontstaat is niet met zekerheid te voorspellen maar de verdeling van de grootte van lawines vertoont een z.g. powerlaw-verdeling (de 80/20-regel, Pareto-principe). Een powerlaw-netwerk heeft heel veel kleine knooppunten en een paar grote "hubs", die als magneet fungeren voor de kleintjes.
Dragon Kings ontstaan omdat er door synchronisatie min of meer gelijke (homogene) sterk gekoppelde (coupling) objecten gaan ontstaan die zich als een geheel volgens een vast ritme gaan gedragen (kuddegedrag).
De kudde drijft het systeem tot enorme hoogte ("een hype", "bubble") waarna het in elkaar stort en een tsunami start die veel opgebouwde waarde vernietigd. Dit wordt positieve feedback genoemd.
Synchronisatie forceert homogeniteit. Ongelijke onderdelen gaan in het geheel op elkaar lijken. Voorbeelden zijn verliefdheid, mensenmenigten ("meutes"), vogelzwermen, bacteria, hersenen, files, het weer en economische bubbles.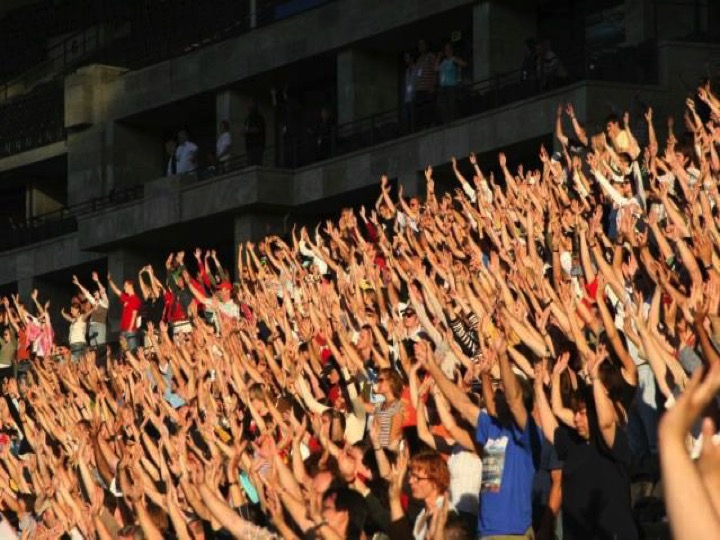 7. Stroomsystemen en Constructal Law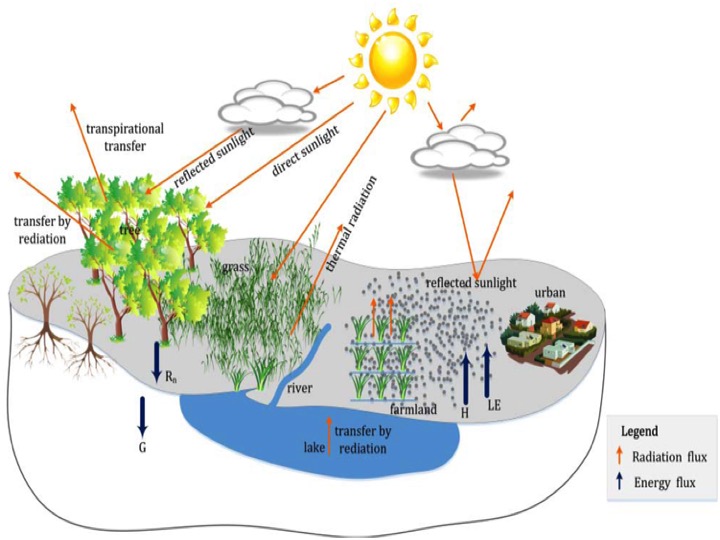 Het energieverschil, het potentieel, tussen de ritmische input van de zon en de output  van de ritmisch roterende aarde (via reflectie), wordt omgezet in geordende (geconfigureerde) ritmische (cycli) beweging (stroom systemen, bijv. het weer, de waterkringloop in de zee, …).
Het ritme van de zonnecyclus veroorzaakt grootschalige synchronisatie op aarde.
Als het potentieel te laag is komt de beweging tot stilstand (uitputting). Een blokkade van een aantal stroompaden kan een infarct doen ontstaan waardoor de stroom zich ophoopt en blokkeert. Op den duur wordt de blokkade ("doorbraak") weer opgeheven als de bron maar blijft bestaan.
Een te grote stroomlijning van de rivierdelta veroorzaakt bij een te groot aanbod overstromingen. Hierdoor gaat de stroom anders lopen (bypass). Een rivierdelta is een combinatie van vele stagnaties die plotseling door de grote druk die zich bij het knooppunt ontwikkeld een bypass veroorzaken.
Tussen stagnatie en vrije stroom bevindt zich een persistent model dat een optimalisatie is van vele variabelen (i.h.a de lengte van de stroom). Dit model, de boom,  komt steeds terug.
Constructal Law is een onderdeel van de Thermodynamica. Ze laat zien dat stroomsystemen allemaal hetzelfde fractale "boom"-patroon vertonen op ieder schaal-niveau (hersenen, longen, bloedvaten, boom, rivier, stad,…).
Het model van Paths of Change bestaat eigenlijk uit vier aan elkaar gekoppelde bomen die 90 graden zijn geroteerd.
Unity is de Boom van de Hiearchie, Sensory is de Boom van de Causaliteit, waarbij een oorzaak vele gevolgen kan hebben.  Social zijn de Wortels van de Boom en Mythic is het omgekeerde van Social. Uit het Vele komt de Eenheid voort.
In zijn totaliteit lijkt het op een centrum (de Leegte) waaruit paden voortvloeien die alle kanten op stromen. Dit model is het gevolg van een systeem zonder weerstand.
Hier toont zich de Levensboom van Thoth en Ma'at maar ook de Uhrplant van Goethe die de wetenschap van de Morphologie (de Vormkunde) in gang heeft gezet.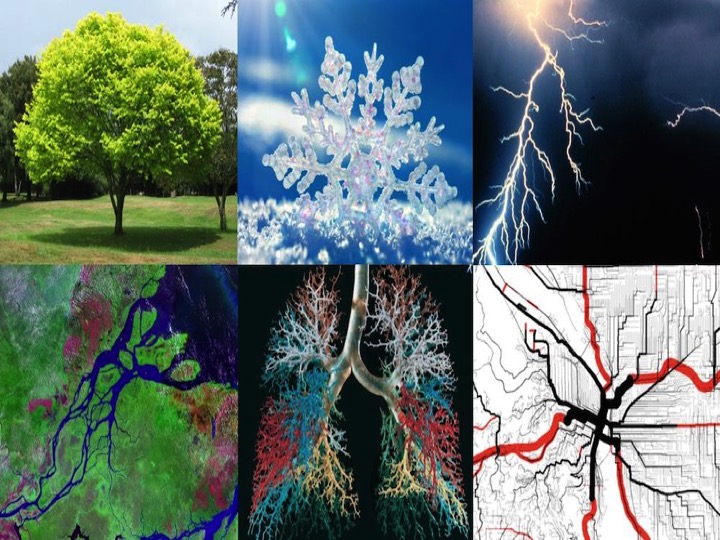 De essentie van Constructal Law is dat de stroomsystemen in de vorm van boomstructuren op den duur alle weerstand verwijderen zodat ze steeds beter kunnen stromen. Die weerstand wordt gevormd door de vormen die "oude" stroomsystemen hebben geproduceerd.
Dit betekent dat de cyclus sneller gaat bewegen, het boom-object kleiner wordt (maar wel deel blijft uitmaken van een groter object (dat weer deel uit maakt van een nog groter object (via de fractale wetten)))  en de vorm van het object meer gestroomlijnd wordt gegeven het medium waarin het zich bevindt (vissen (water), vogels (lucht), zoogdieren (land)).
Volgens de Constructal Law zijn de organismen maar ook de hulpmiddelen van de organismen (vliegtuigen, boten , auto's,…) allemaal een gevolg van de rotatie (in de rotatie, in de rotatie) die het overschot aan energie van de zon heeft veroorzaakt.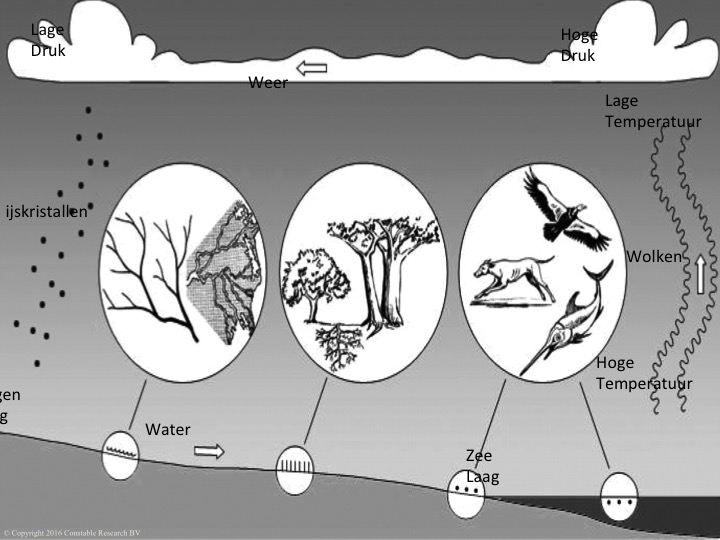 8. Vitaliteit, een voorbeeld van een Spanningsveld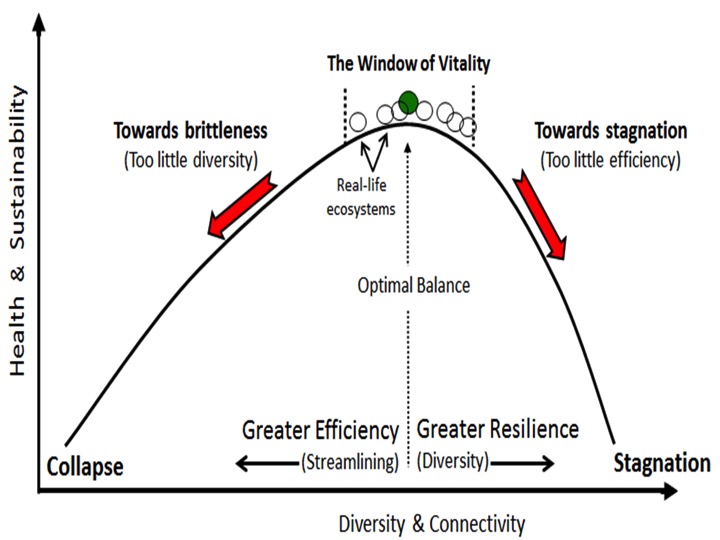 Vitaliteit is een verband tussen diversiteit (veerkracht) en efficiency (orde). Als er teveel is gestroomlijnd wordt het totale gekoppelde systeem gevoelig voor verstoring (fragiel, breekbaar (brittle)).
Door het uitvallen van een elektriciteit-centrale vallen alle centrales uit of door een virus valt een groot deel van de software uit (collapse). Andersom levert een te grote diversiteit een te lage samenhang (connectivity) op en werkt er niets meer samen (stagnatie, chaos).
Vitaliteit is een voorbeeld van een spanningsveld (Efficiency (Alles gelijk) vs Diversiteit). Als je dieper analyseert blijkt dat alle problemen ontstaan door spanningsvelden die niet in het midden, in balans, verkeren omdat ze met grote moeite in balans kunnen komen.
De ene en de andere kant zijn meer waarschijnlijk maar veroorzaken zulke grote problemen dat een ander spanningsveld ze weer oplost.
Aangezien de spanningsvelden samenhangen middels spanningsvelden is de wereld een systeem dat in wankel evenwicht verkeerd en dat uiteindelijk tot een punt in een kruis kan worden teruggebracht. Dat punt is het scharnierpunt waarom alles draait.
9. Panarchy, de Fusie van Pan & Anarchie?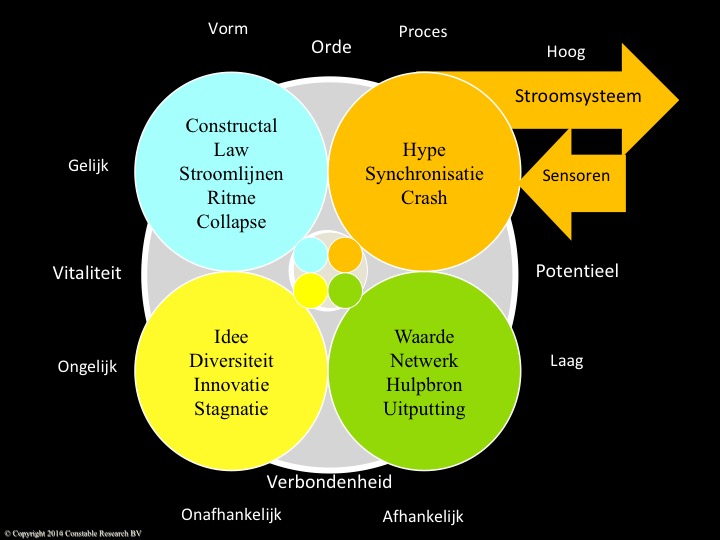 De hoofdstukken 4 t/m 6 laten een aantal samenhangende onafhankelijke variabelen zien die een spanningsveld zijn n.l. (1) Verbondenheid (2) Vitaliteit (3) Orde en (4) Potentieel. Die variabelen komen ook voor in het model achter Panarchy.
Panarchy is een fusie tussen Pan, de God van de Natuur en Anarchie, een  niet van boven gestuurde organisatievorm. Panarchy gaat over Autonome processen in de Natuur.
Panarchy is een cyclisch 4-dimensionaal model (een spanningsveld tussen Vorm & Proces) van de ontwikkelingen (de stromen) die een ecologie doormaakt.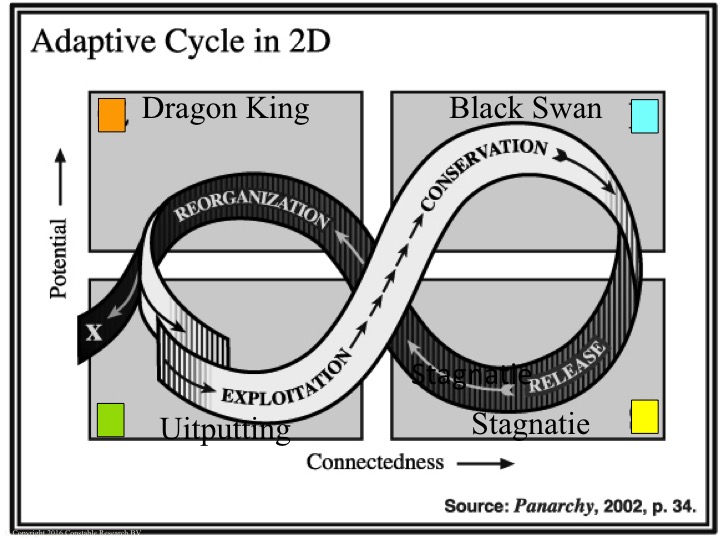 De vorm van de cyclus is het cijfer 8, de Möbius-ring. De ring is een 2-Dimensionele band in een 3-D-ruimte die geen boven- en onderkant heeft maar die suggestie wel wekt.
De ring kan worden onderverdeeld in vier fasen die overeenkomen met de cyclische ontwikkeling van een organisme van geboorte tot dood.
De fasen zijn:
(1) geboorte en groei (opbouwen potentie en verbondenheid, groen/blauw), Vanuit het diepste punt ("de depressie") ontstaat er weer samenhang. De samenhang produceert en consumeert hulpbronnen waarbij er veel meer wordt geproduceerd dan geconsumeerd. Er is nog genoeg ruimte om te groeien en om voorraden te maken. Vanuit het overschot ontwikkelt zich een besturingssysteem (een elite) die vooral zorgdraagt voor consensus. De onderdelen staan in dienst van elkaar.
(2) conserveren (behoud huidige situatie prioriteit, veel te veel connecties, geen mogelijkheid voor nieuwe paden, systeem wordt broos en breekbaar, er ontstaan  verschillende breuklijnen, diversiteit neemt toe, blauw/geel): Het systeem verbruikt vrijwel al zijn hulpbronnen om zich in stand te houden. Er vindt geen innovatie plaats en het verleden wordt belangrijker als de toekomst.
(3) ineenstorten en uit elkaar vallen  (geel/rood): Uiteindelijk valt het geheel uiteen in brokstukken die niet echt op elkaar aansluiten. Er werkt niets meer samen en het systeem komt tot stilstand.
(4) herordenen en opnieuw beginnen (rood/groen): De brokstukken worden weer aangepast en samengevoegd en een nieuwe cyclus begint.
Iedere faseovergang wordt afgesloten met een fase-specifieke ramp omdat er steeds op een andere manier "door de bocht" wordt gegaan.
Het model van de ecologie herhaalt zich op verschillende schaalniveaus. Stromen op een hoger niveau zijn groter en stromen langzamer.
De verschillende schalen (bijvoorbeeld mens, sociaal netwerk, stad, zie verder Hfdst. 15) hebben relaties die omhoog (revolutie, geel/blauw) en omlaag (herinneren/terugval, blauw/rood) springen.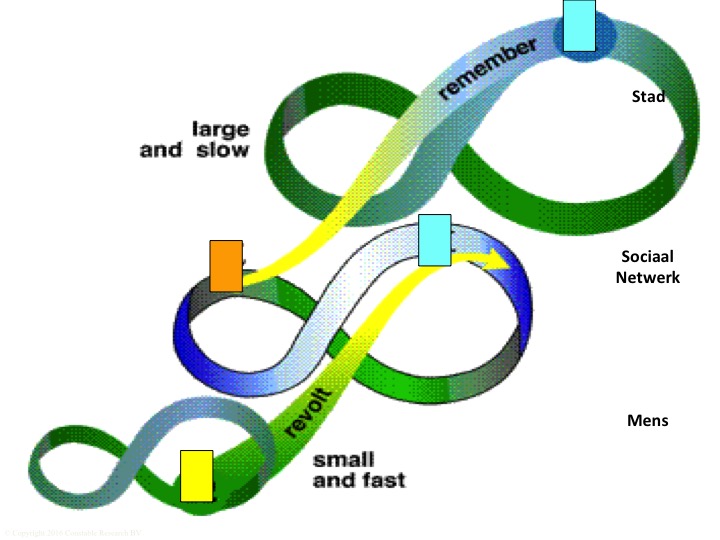 Onderstaand plaatje toont het Panarchy-model geprojecteerd op het PoC-model.
Een aantal observaties:
(1) De Mobius-Ring toont zich hier ook,
(2) Er is een symmetrie tussen Blauw/Geel en Rood/Groen. Aangezien PoC een Quaternio is, zie je hier dat de opposities via de kruislijnen Groeien en Reorganiseren lopen. Groeien gaat van Dieptepunt naar Top en Reorganiseren gaat van Stijgen naar Dalen. Beiden gaan in tegengestelde richting Neer->Op vs Op->Neer, een Golf.
(3) Er is een symmetrie tussen Blauw/Rood (Analytic Game, Maken/Analyseren) en Geel/Groen (Emergence, Inzicht in Waarde, Waarde van een Inzicht).
Het Analytische Spel (Unity <-> Sensory) is een mensenspel. In een Ecologie wordt dit niet gespeeld. Het spel ontstaat via de terugkoppeling naar een hogere orde. Dat komt omdat we bij het Ontwerpen altijd veel te abstract denken en een aantal stappen terug moeten doen om de realiteit weer te bereiken. Thoht wordt altijd weer teruggefloten door Ma'at.
Taleb: "We have the illusion that the world functions thanks to programmed design, university research, and bureaucratic funding, but there is compelling — very compelling — evidence to show that this is an illusion.  Technology is the result of antifragility, exploited by risk-takers in the form of tinkering and trial and error.  Engineers and tinkerers develop things while history books are written by academics; we will have to refine historical interpretations of growth, innovation, and many such things. … The error of naive rationalism leads to overestimating the role and necessity of … academic knowledge, in human affairs — and degrading the uncodifiable, more complex, intuitive, or experience-based type".
Het Spel van de "Emergence" (Mythic <-> Social) laat het gebeuren. Er  wordt niet gehandeld. Soms worden ideeen gewaardeerd ("brainstorm") maar de grote vraag is of die ideeen echte ideeen zijn. In het algemeen zijn ideeen waarnemingen.
Andersom is het altijd goed inzicht te hebben in de waarde die mensen toekennen aan een proces of een calamiteit die het gevolg is van een gebeurtenis (Black Swan, Dragon King). In het laatste geval is er sprake van een hype en dient te worden opgelet dat de "fictieve" waarde niet te hoog wordt ingeschat.
Een Ecologie is een Autonoom (Natuurlijk) Proces en geen Mensenspel. Mensen hebben weinig invloed in de Ecologie behalve dat ze net als de andere organismen gebruik kunnen maken van de Ecologie en hem daarmee ten gronde kunnen richten door alles op te maken.
(4) Er is een "nieuw" type "Path-of-Change" ontstaan, een Ecologie/Ecologie-sprong dat via Revolutie (geel-sprong omhoog-blauw) en Herinner (Remember) van Blauw-sprong-omlaag-Rood loopt.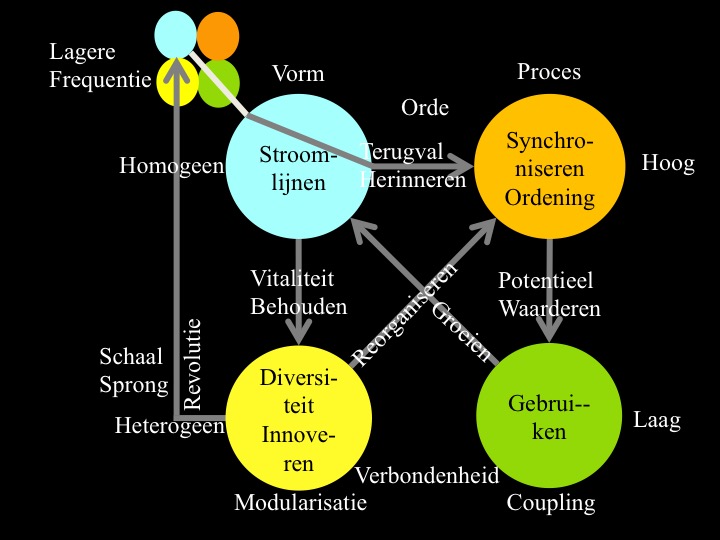 10. Menselijke uitdagingen
De mens (en zijn soortgenoten, de zoogdieren) heeft in zijn leven altijd te maken met existentiële levensproblemen.
Volgens Plutchik zijn dat er vier:
(1) Identiteit (herkennen, herhalen, accepteren, afstoten, isolatie, deelnemer, samenwerken): Als je niet kunt ontdekken wat hetzelfde is kun je nooit iets herhalen. Een persistente identiteit met bijbehorende kenmerken is een eerste vereiste om te kunnen samenwerken.
(2) Hiërarchie (aanvallen, ontsnappen): Hoe hoger hoe machtiger. Om te kunnen overleven moet het duidelijk zijn wanneer je moet vluchten en wanneer de kans groot is dat je wint.
(3) Tijdelijkheid (voortbestaan, reproductie, overdracht van kennis & ervaring (= inzicht), verschil, samenkomen, vertrekken, leven en dood, vieren, spel): Als er voor alles een einde is moet het mogelijk zijn om te reproduceren zowel lichamelijk als qua cultuur. Het slagen van een reproductie is een moment waarop men viert. Het einde van een existentie is een moment van droefenis. Reproductie herhaalt hetzelfde maar niet helemaal hetzelfde. Er is sprake van een afwijking of van verschil.
(4) Territorium (exploratie, oriëntatie, beschermen, grenzen, voorspelbaarheid, hulpbronnen, overschotten, markten): Een territorium is nodig om rust te hebben om hulpbronnen op te bouwen en te bewaken. Een territorium moet een duidelijke grens hebben en de overschotten en tekorten van een territorium moeten kunnen worden bewaard en verhandeld.
9. Menselijke verhoudingen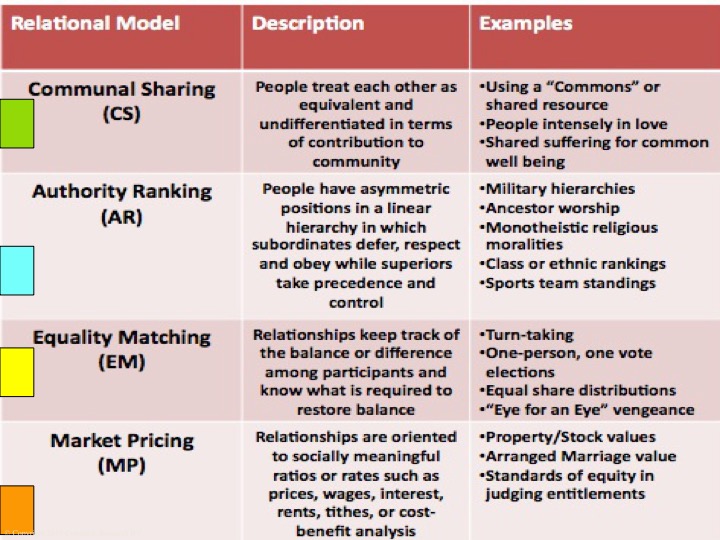 Deze problemen kunnen worden afgebeeld naar de vier relationele elementaire sociale relaties van Alan Fiske:
(1) Identiteit->Cummunal Sharing, groen,
(2) Hierarchie->Authority Ranking, blauw,
(3) Tijdelijkheid -> Equality Matching, geel en
(4) Territorium ->Market Pricing, rood.
De sociale relaties kunnen ook worden afgebeeld naar de vier wereldbeelden van PoC.
Die vier relaties van Fiske zijn vooraf gegaan door de agonistische en hedonistische samenleving, waarbij de eerste was gebaseerd op hiërarchie en conflict (territorium, oversprong-gedrag, mannelijk) en de ander op spel/cultuur (tijdelijkheid, vriendschap, vrouwelijk) en samenwerking (identiteit).
11. Menselijke Emoties
Plutchik is vooral bekend geworden door zijn 3D-model van de menselijke emoties. Het model bestaat uit vier primaire emoties met hun tegendeel:
(1) Vertrouwen vs Afkeer, groen,
(2) Angst vs Woede, blauw,
(3) Verrassing vs Waakzaamheid, geel en
(4) Vreugde vs Droefheid, rood.
In het plaatje wordt de intensiteit weergegeven.
Het model van Plutchik is afbeeldbaar op PoC en alle andere modellen die de revue hebben gepasseerd in deze blog. Het model is op vele manieren uitgetest en wordt bijvoorbeeld gebruikt bij het ontwerpen van robots.
12. De Menselijk Maat
Volgens de meettheorie is meten het maken van een afbeelding (f) van de buitenwereld (de meting, waarnemen),  het waarderen van de meting en het plaatsen van de afbeelding in een abstracte relationele wiskundige wereld (het netwerk-model, groen).
De wijze van afbeelden (de analyse, de methode, de functie f) mag geen invloed uitoefenen op het eindresultaat anders wordt het model veranderd ("bias"). Deze invloed, vertaalt in specifieke eisen wordt een schaal genoemd.
Alan Fiske ontdekte dat zijn theorie over de menselijke verhoudingen (zie Hfdst. 9) ook van toepassing is op de verhoudingen tussen de meetschalen. Mensen nemen naast objecten ook menselijke verhoudingen (een ratio) waar.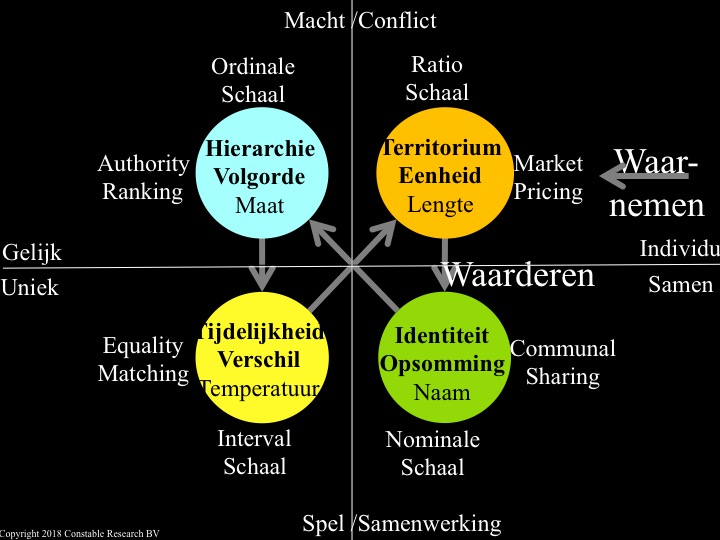 De vier schalen zijn ontstaan door "symmetry-braking". Iedere volgende schaal beperkt de vrijheid van handelen op een formele manier.
In Communal Sharing is iedere combinatie van identiteiten toegestaan, terwijl Authority Ranking een bepaalde volgorde van deze entiteiten tolereert. Daarna wordt het verschil van de entiteiten (in de zin van afstand) toegestaan en als laatste mogen de verschillen alleen nog meer een eenheid zijn (meetlat).
De Ratio Schaal (Market Pricing) is vergelijkbaar met de Euclidische Geometrie, een ruimte waarin evenwijdige lijnen elkaar niet snijden. Het is de ruimte waarin we denken te leven als we dicht bij huis blijven. In werkelijkheid, als we vanuit de ruimte naar de aarde kijken zien we dat we op een bol leven en snijden de evenwijdige lijnen elkaar weer wel.
De meest vrije geometrie is de Projectieve Geometrie, die verbonden is met Communal Sharing en de Nominale Schaal. In dit geval bestaat de werkelijkheid alleen maar uit kruisende lijnen (een netwerk), waarbij een punt een kruispunt van twee lijnen is (in de N=2 dimensionale ruimte), een lijn een verbinding van twee punten en de onderliggende werkelijkheid een bol (of een anti-bol, een zadelvlak) is.
De symmetrie tussen punt en lijn wordt dualiteit genoemd en is een algemene eigenschap in alle projectieve ruimtes.
De gekromde ruimte is de ruimte van de relativiteitstheorie van Einstein, waarin er geen vast punt is en alles relatief ten opzichte van elkaar beweegt. Alles draait om alles. Communal Sharing is Agile en is de anti-these van Market Pricing.
De Ratio Schaal en de Euclidische Geometrie hebben vrijwel geen mogelijkheid om te transformeren. Ze zitten vast in hun eigen structuur. De werkelijkheid is lineair en de enige toegestane transformatie is vermenigvuldigen.
Market Pricing, de meest gebruikte sociale relatie op aarde, is daarom de meest rigide (anti-agile) en egoistische organisatievorm die er bestaat.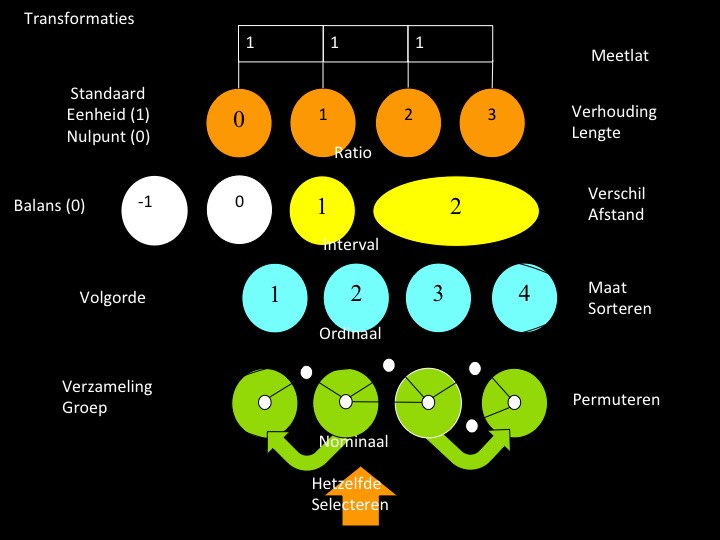 De Nominale Schaal (Communal Sharing (CS)) is een opsomming (bijv. de Politieke Voorkeur van Mensen).
De onderdelen van de schaal (de voorkeuren) kunnen in iedere willekeurige volgorde worden getoond (permutatie).
De deelnemers van een CS zijn voor elkaar inzetbaar en inhoudelijk vervangbaar ("functional redundant").
Een CS is agile (flexibel) omdat iedere structuur via andere combinaties mogelijk is. CS is de basisvorm van de community.
Wiskundig staat de nominale schaal voor het behoud van de identiteit ( s1=s2 ⇔ f(s1) = f(s2), de permutatie groep).
In de Ordinale Schaal (Authority Ranking (AR)) zijn de onderdelen geordend  (bijv. kledingmaten).
De basis-relatie is baas-ondergeschikte. Deze relatie is complementair. De baas speelt zijn rol maar de onderschikte ook.
AR is fragiel omdat de rangorde ook een uniek pad van escalatie bepaalt. Je hebt aan een zet voldoende om de rest van de keten te raken. De ramp is voorgebakken in de ordening en kan door een kleine trigger in gang worden gezet (domino).
Wiskundig staat de ordinale schaal voor het behoud van orde (( s1< s2 ⇔ f(s1) < f(s2)). Deze orde wordt beschreven door monotoon stijgende functies.
De Interval Schaal (Equality Matching (EM), vriendschap) gaat over de verschillen tussen de waarden in de Ordinale schaal.
Voorbeelden zijn de temperatuur-schalen van Celcius en Fahrenheit die geen "echte" nul hebben omdat de verschillen ook negatief kunnen zijn (onder nul).
Bij EM streeft men naar evenwicht door verschillen te beperken (balans, reciprociteit). Iedere deelnemer levert een gelijkwaardige bijdrage. Er moet een evenwicht zijn tussen geven en nemen. EM is veerkrachtig.
Wiskundig gaat het hier om het behoud van verschil (s1 − s2 = s3 − s4 ⇔ f(s1) − f(s2) = f(s3) − f(s4)). Dit behoud wordt vertaald in de lineaire functie (f(x)= ax+b, a>0), vermenigvuldigen en optellen.
In de Ratio schaal (Market Pricing (MP)) zijn de verschillen altijd gestandaardiseerd op één waardoor de getallen in de schaal als Eenheid (meter, kilogram, sec,…) worden gebruikt en de waarde nul de laagste waarde is (Kelvin).
In MP is de relatie gebaseerd op een transactie waarin de partijen gelijkwaardige objecten ruilen. De prijs van het object is meestal gebaseerd op geld.
Relaties worden door middel van de transactie afgewikkeld en van te voren door een contract gedefinieerd. Ze zijn meestal kortstondig van aard.
MP is Anti-Agile. Ze is gemaakt om niet te veranderen (gestandaardiseerd).
Wiskundig gaat het om het behoud van ratio/verhouding: s1/s2 = s3/s4 ⇔ f(s1)/f(s2) = f(s3)/ f(s4). De functie f moet daartoe de vorm f(x)=ax aannemen.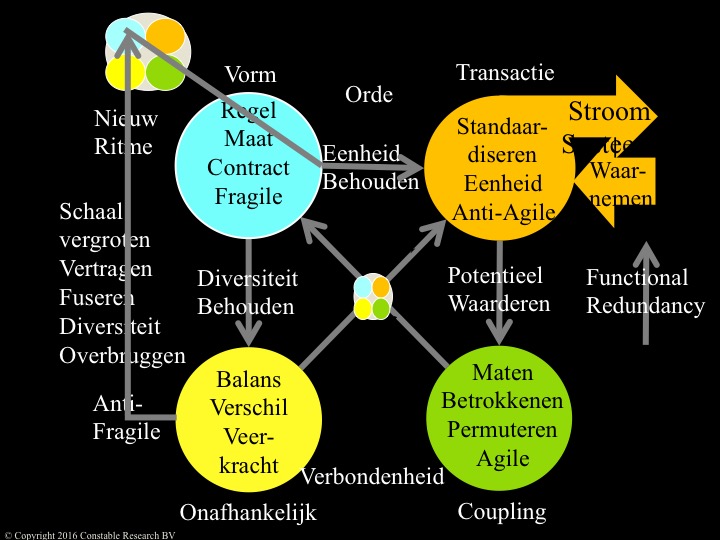 13. Opnieuw Over Anti-Fragility
Er is veel reden om aan te nemen dat wat in Panarchy Revolt (Geel-sprong-vertraag-Blauw) wordt genoemd door Nassim Taleb Anti-Fragility (AF) wordt genoemd.
AF is de kunst om een enorme gefrustreerde diversiteit (mythic, geel) op een gezamenlijk doel (unitary, blauw) te richten. Dit gebeurt bij revoluties waarbij de gefrustreerde achtergestelde volksmassa (groen) de positie van de machthebbers (blauw) willen veroveren.
AF veroorzaakt een overgang tussen twee (eco-)systemen waarbij er een nieuwe hogere orde ontstaat.
De nieuwe orde heeft een lager ritme (trager) omdat ze de flexibiliteit van de lagere orde kwijt is geraakt en een grotere reikwijdte heeft.
Door de revolutie is de bureaucratie van de oude structuren opgevuld met de deelnemers die buiten de orde stonden. In wezen verandert er weinig (de ijzeren wet van de oligarchie).
De nieuwe orde heeft een ander concept gevonden voor de diversiteit die onder druk staat. Voorbeeld is de overgang van het eencellige naar het meercellige organisme dat in haar eencellige staat  tegen de stroom in moest gaan om voedsel te verzamelen en nu gewoon wacht tot de bruikbare hulpbronnen langskomen.
Zolang het nieuwe plan, model  alleen maar in de geest aanwezig is is het model schaal-onafhankelijk ("een visie of een filosofie").
Zodra men het ontwerp gaat maken (Blauw/rood/-> maken) zal men terug moeten vallen op wat er is of nog veel moeten ontwerpen en bouwen (de "utopie") om de complete ecologie vorm te geven.
Anti-fragility ontstaat als de onbalans in een Equality Matching-structuur (veerkracht) te groot wordt en de structuur weer naar zijn evenwicht wil terugspringen.
In zo'n geval zijn er drie mogelijkheden (1) de onderdelen gaan terug naar de oorspronkelijke AR (blauw) en worden opnieuw geordend (contra-revolutie) (2) de onderdelen gaan MP (standaardisatie, rood) doen en worden vertaald in (een aantal) eenheden of (3) ze verlaten de huidige ecologie en gaan naar een "hoger" liggende ecologie waar ze ook in een nieuwe AR terecht komen.
Het plaatje laat zien dat Veerkracht (Anti-Fragile) en Fragiel een categorie vormen en dat Agile en Anti-Agile een categorie vormen.Hierbij moet je je afvragen of Anti-Fragiel en Veerkracht niet hetzelfde zijn.
De eerste categorie (Fragiel, Anti-Fragiel) zijn een Vorm waarbij Fragiel een fysieke vorm is (een glas, materie, vast, "aarde") en Anti-Fragiel een Idee ("lucht", film, software, media).
Agile en Anti-Agile zijn Samenwerkingsvormen die een proces besturen. In het eerste geval (Anti-Agile) is het proces (een stroomlijn) gefixeerd (standaard, aarde/ijs). Het tweede geval (Agile) is heel flexibel ("water"). Alle paden van de bron stromen naar de zee.
14. Nassim Taleb over de Anti-Fragile Mens
In het boek Anti-Fragility staan een groot aantal "heuristieken".
Een paar voorbeelden:
Be less dependent on external material objects
First remove the downside before you add more things to your life to make it better: Ruim eerst je troep op voordat je aan iets nieuws begint.
Seek out novelty: Try as many things as you can and keep your risk low: Dit is vergelijkbaar met de Bijbelse Spreuk "Onderzoekt alles en behoudt het goede".
Many Small Risks can give a Big Win; Dit is de z.g. Barbell Strategy.
Get comfortable being uncomfortable:  Stop trying to be a Machine: Comfort is Not the Human Ideal:  Laat je nooit door anderen programmeren met redenen die een risicoloos bestaan garanderen. Uiteindelijk gaat er altijd iets mis of in de buitenwereld of in de binnenwereld en zul je moeten reageren. Als je daarin niet hebt geoefend ben je een willig slachtoffer.
Maintain your mobility;  Zorg  ervoor dat je altijd in beweging blijft en dus niet om wat voor reden ergens vast komt te zitten. Als je niet op tijd kunt vertrekken kun je getroffen worden door een ramp.
If you have more than one Reason to do something, Don't Do it:  Dit heeft te maken met twijfel, motivatie en vooral ook onduidelijkheid ("elevator pitch"). Als er meerdere redenen zijn zijn er ook meerdere acties die nu nog door elkaar heen zitten.
Stop pretending you know so much about your future and structure yourself to take advantage of opportunities in the future. More Options, Less Plan: De toekomst is niet voorspelbaar dus plannen (voorspelbare acties) gaan altijd ergens mis. Als je dan geen alternatieve paden hebt zit je vast.
Evolution does not need narratives. Taking action now is the best thing to do: De natuur verzint niets. De natuur gebeurt. Er is niets op tegen om zomaar wat te doen en is te kijken wat de uitkomst is. Uitvindingen worden niet bedacht ze zijn vaak een gevolg van een fout of een andere kijk op hetzelfde.
Nimium boni est, cui nihil est mali:  The good is mostly in the absence of the bad: The quickest way to riches is to avoid becoming poor. The most effective way to health is to purge the unhealthy. The easiest way to be happy is to remove unhappiness. The fastest way to wisdom is to not be stupid: Het slechte en het goede hebben hun eigen domein. Ingewikkelde problemen moet je niet oplossen maar ze vermijden.
15. De Anti-Fragile Stad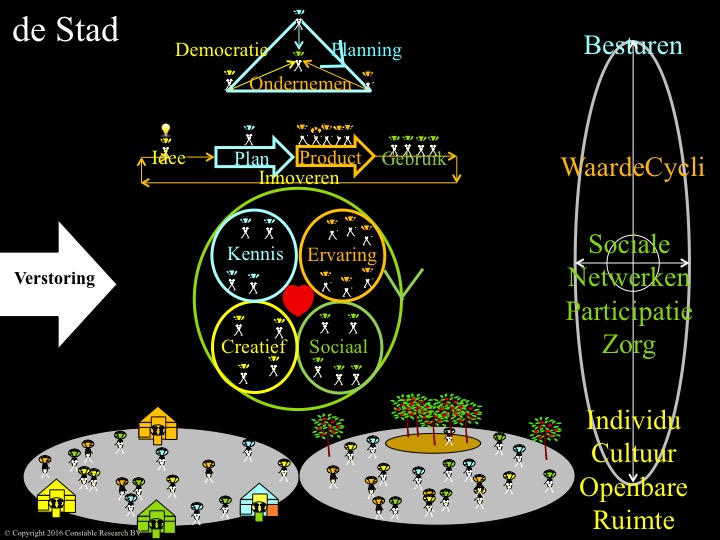 Met behulp van PoC kunnen meerdere lagen van een Ecologie tegelijkertijd worden gemodelleerd. Bovenstaand plaatje toont een model van de Stad in vier lagen (Openbare Ruimte, Sociale Netwerken (verdeeld in Sub-netwerken), Bedrijfsleven (Waarde-ketens/cycli) en Bestuur. Iedere laag bestaat uit vier stappen waardoor er 16 (4×4) knooppunten zijn.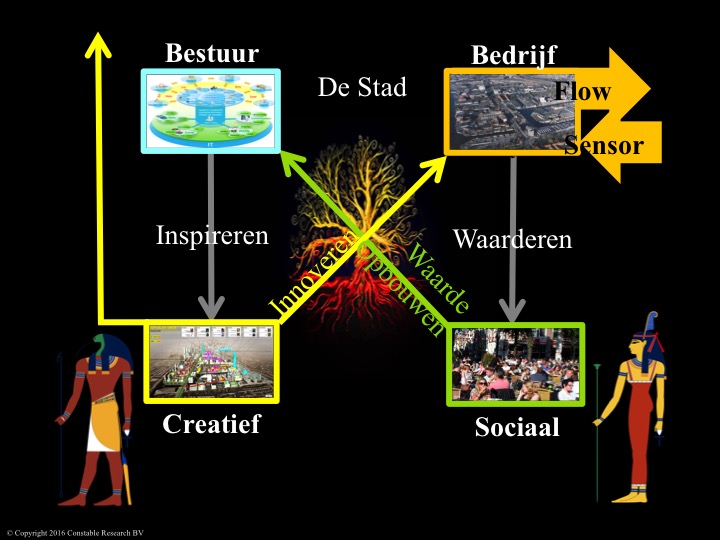 In bovenstaand plaatje wordt de Anti-Fragiele Stad getoond. Het Bestuur van de Stad is het resultaat van een groei-proces (zie Hfdst.
dat ontstaat vanuit het waarderen van de bedrijvigheid door het Sociale Netwerk. Het Bestuur van de Stad stuurt de Innovatie via de Creatieve Sector.
16. De Anti-Fragile Mens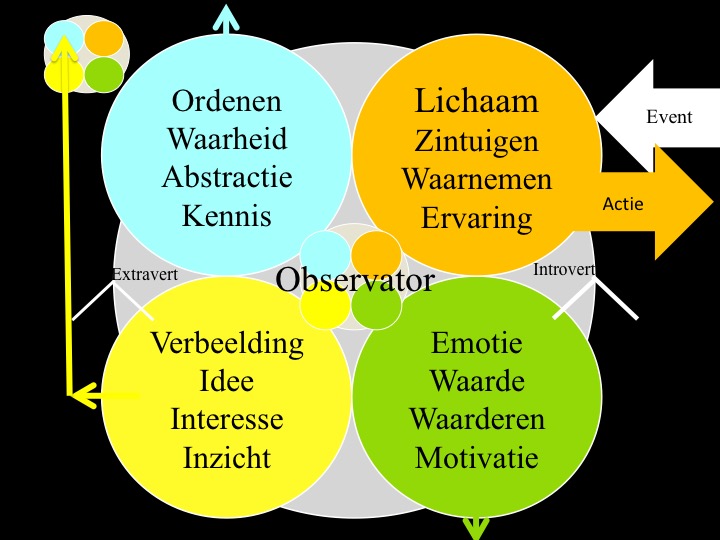 Bovenstaand plaatje is een PoC-afbeelding van het MBTI (Myergs Briggs)-model van de Menselijke Persoonlijkheid. MBTI is een interpretatie van de archetypen van Jung die zijn samengevat in het Quaternio.
Het model bestaat uit drie delen:
(1) Observator: Observator-In-de-wereld= Judging vs Observator-Boven-de-wereld = Perceiving.
De observator is een hogere (of lagere) (fractale) vorm van de Quaternio.
(2) Rotatie: Extravert (Met-de-klok-mee-draaien) vs Introvert (Tegen-de-klok-draaien) en
(3) Een 2-combinatie zonder herhaling van de vier "organen"
(a) Thinking (T, Unity, Denken, Blauw),
(b) Sensing (S, Sensory, Waarnemen/Actie, Rood),
(c) Feeling (F, Social, Emoties, Groen) en
(d) Intuiting (N, Mythic, Verbeelding, Geel).
Je bent Anti-Fragiel als je met de Verbeelding (Inzicht, N) een Sprong maakt naar een Ordening (Thinking, T) die boven de Mens uitstijgt (in het domein van de Observator). Hierbij heb je de keuze om in de Lucht te springen (omdat er niets kan worden gemaakt) of om aan te sluiten met wat nu is. Hierbij moet je vaak weer een paar lagen terug gaan om de aansluiting te vinden.
De kortste weg tussen Waarnemen en Anti-Fragiel is om zowel de Emoties (waarderen) als het Denken (waarheid) te negeren. Het gaat hier om "zien" met de verbeelding ("het derde oog", inzien).
17. Over de Magier
Het derde oog doet me erg veel denken aan de  Magier (Thoht) die de Veerkracht van  de Creativiteit (Equality Matching, het Verschil, de Creatieve Spanning, de Levenskracht) gebruikt om het Universum een stap verder te brengen waarbij Ma'at er voor zorgt dat die stap een haalbaar stapje is.
Mijn favoriete tovenaar is Don Juan een magier uit de Toltec-traditie die in de boeken van Carlos Castaneda zijn leerling, Carlos, leert om van de Tonal (het bekende, het talige) naar de Nagual ("het onbekende", de anti-fragiele wereld) te springen. De Nagual is een hoger dimensionaal gebied waar de tovenaar kan toveren wat hij wil.
Hierbij is het opvallend dat veel van de aanbevelingen van Nassim Taleb in de boeken van Carlos Casteneda terug te vinden zijn wanneer Don Juan Carlos uitlegt hoe hij een impeccable  "warrior" kan worden:
The attributes of a warrior are ruthless, cunning, patience and sweetness. The fifth element is not a personal one: timing. With those tools he faces every day life. Ruthless is not cruelty but a lack of self pity. Patience is waiting without rushing. Cunning is to distract the mind from the real issue, so it won't interfere with the process. Sweetness is simply being nice. Timing is the ability of the warrior to use those four qualities at the right time. The warrior aims to be impeccable in whatever he does, but never takes himself and his actions too seriously, considering them as controlled folly. He acts with sustained effort and unbending intent in order to raise his level of energy.
A warrior lives by acting, not by thinking about acting, nor by thinking about what he will think when he has finished acting.
LINK
Een hele uitgebreide Engelse samenvatting van het boek Anti-Fragility
Waarom Neurale Netwerken op het Universum lijken
Een lange lijst van vierluiken
About Anti-Fragility (in English)
Over de Evolutie van de Schoonheid
Over Don Juan & Tales of Power