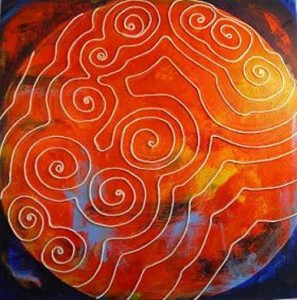 Chaos theory is the theory of Dynamic (Non-Linear) Systems. Dynamic systems converge to a state called an Attractor.
A fractal is a shape that can be subdivided in parts, each of which is a copy of the whole. This property is called Self-Reference.
Self-Referencial Dynamic Systems are represented by a Strange Attractor .
I want to start with a few citations of HUMAN DIMENSIONS OF CHAOS THEORY: Consciousness, Physiology, Perception, and Psychology by Iona Miller and Graywolf Swinney, ©1992.
"Chaos underlies the ability of the brain to respond flexibly to the outside world and to generate novel activity patterns, including those that are experienced as fresh ideas (also fresh behavior, emotions, belief systems, mythologies, etc.).
Chaos results in meaning-laden perception, a gestalt, that is unique to each individual.
Chaos is implicated in human perception as a multi-sensory phenomenon. The controlled chaos of the brain is more than an accidental by-product, like "putting your brain in neutral."
Indeed, it may be the chief property that makes the brain different from an artificial-intelligence machine. One profound advantage chaos may confer on the brain is that chaotic systems continually produce novel activity patterns".
"Research may reveal that assessments of personality or a personality trait over time generate data that leads to a fractal correlation dimension. Such evidence would confirm that personality or that a particular personality trait may be desribed as a strange attractor of associated behavior".
In the article they apply Chaos Theory and Fractals to the Human. What they are showing is that Self-Reference (A Fractal) is the Result of a Chaotic Process.
Out of the Chaos of Creativity a Repeating Pattern Emerges.
"Chaos is not total randomness, but implies an implicate, "hidden", or occult order within the nature of reality".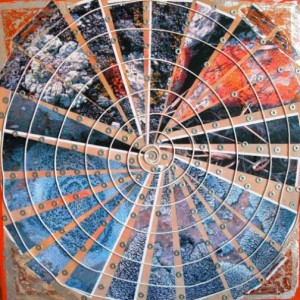 The Repeating Patterns looks Chaotic but when we find the Right Fractal behind the Order in Chaos we can know where the Path is Moving to (the Attractor).
To dig deeper into Chaos we have to dig deep into mathematics. We have to dig so deep that the language becomes almost incomprehensible but let us have a try.
A citation out of More than Synchrony: Chaoticity may be necessary for conscious brain functioning (Juergen Fell ea): "Indeed, estimation of nonlinear EEG characteristicslike dimensions and Lyapunov exponents revealed a pronounced decrease not only of complexity, but also of chaoticity during unconscious states like deep sleep"
 " Sufficient dynamical complexity of brain activity, seems to be one more necessary condition.
Without chaoticity our brains might be unable to switch immediately between different oscillatory patterns and thereby different modes of operation". 
A citation out of Some Thoughts on Time, Quantum Mechanics, Geometry and Free Will (Linas VEPSTAS) : "The strange thing for us is, we live in this hyperbolic Minkowski space, but we don't seem to notice much positive Lyapunov exponents in our lives.
 Other than that nature all around us seems to be fractal and self-similar … other than that, we don't notice.
I sometimes wonder if the quantum-entanglement problems of quantum-mechanics are really some manifestation of life in Minkowski space, some deep connection we haven't noticed just yet".
The Lyapunov exponents determine the predictability of a dynamical (Chaotic) system. When we don't seem to notice much positive Lyapunov exponents in our life we experience life as a "random" process. The main reason that we don't notice the self-reference is that we are stuck with our own attractor. We are repeating our own patterns all the time and are unable to resonate with the pattern of the Universe.
When the exponents decrease Life become simple again. This happens when we dream. So dreaming is a way "to make things simple", to "understand what is happening".
Minkowski space is a four-dimensional space. It was used by Einstein to describe space/time (The Chronotope).
When Space/Time contains positive Lyaponov exponents Space/Time is highly predictable.
This happens when Quantum Entanglement takes place.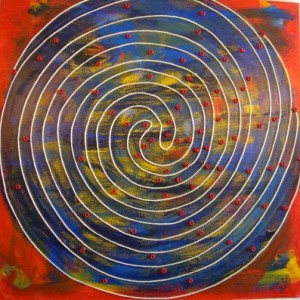 Quantum Entanglement (QE) is the Union of seperate Parts into a Whole. QE makes it possible to be in Two or more States at the same moment.
It even makes it possible to Unite with Everything.
QE gives us the feeling that there is something that is connecting us to an Entity on a Higher Level.
When QE happens we are in the AND-state and experience a feeling of Harmony.
When we are not in the AND-state we are in the OR-state.
In this OR-state there are Four "Fractal Attractors" possible. They also give us a "feeling".
We feel we are "Stuck" (Point-Attractor) or
we feel we are "Going Round in Circles (Cycle-attractor)" or
Spirals (Torus-Attractor).
The most Attractive Fractal Attractor, the AND-attractor gives us the feeling that "We are in the Flow (Tao) or in The Now (Chaos)".
Our Universe is "looking" for Quantum Entanglement. This state of Harmony cannot be perceived in our current 4D-Reality (The Minkowski-Space).
According to Tiller our Unconsciousness connects to another 4D-Reality that is highly related to what the Scientists call Dark Matter.
Out of this Reality The Force of Life (Chi, Prana) is moving into our Body.
If we look at the current state of our World it does not feel as a Strange Feeling that we have to connect to the Force of Life again.
Connecting to this Force is Difficult for us (and me).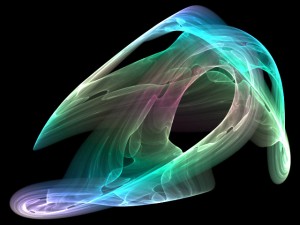 The knowlegde about it is hidden in old "Mysteries" and "Magical practices".
Many people don't believe in this or even don't want to believe in it because it is connected to the Dark Forces.
Strangely enough the Force is also connected to Dark Matter.
It seems we need to enter the Dark to find the Light.
We have to fight and embrace our Dark Shadow (Jung).
LINKS
About Chaostheory & Psychology