Dit is een Powerpoint-presentatie uit 2013 gemaakt om te laten zien hoe slimme hulpmiddelen zoals semantic mining, sensors en proces-management  kan helpen om de processen in de gezondheidszorg te ondersteunen.
Er wordt gebruik gemaakt van Paths of Change (PoC) van Will McWhinney om het gebied in kaart te brengen. Dit gebeurt stap voor stap waarbij er iedere keer een nieuwe (medische) functie wordt toegevoegd.
Aan het einde van de presentatie worden alle stappen samengevoegd in een Gezondheidsarchitectuur die zowel voor de lichamelijke als de geestelijke gezondheidszorg bruikbaar is.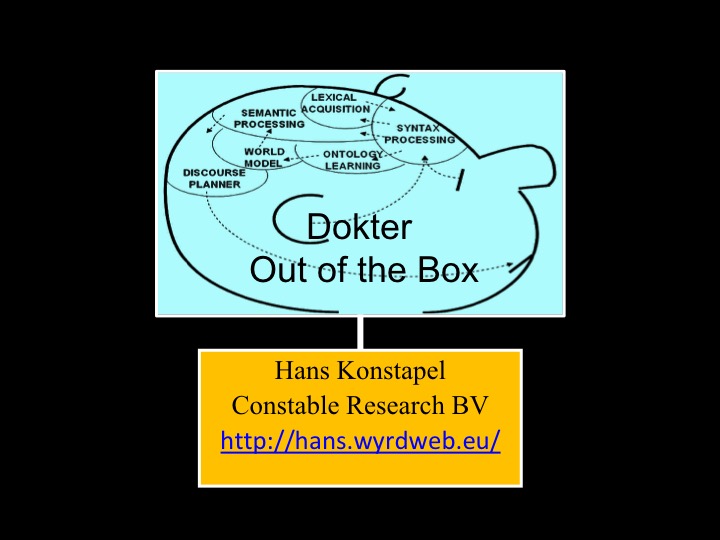 Paths of Change past op Interpersonal Theory een psychologische theorie die de mens beschouwd als een interne en externe relatie.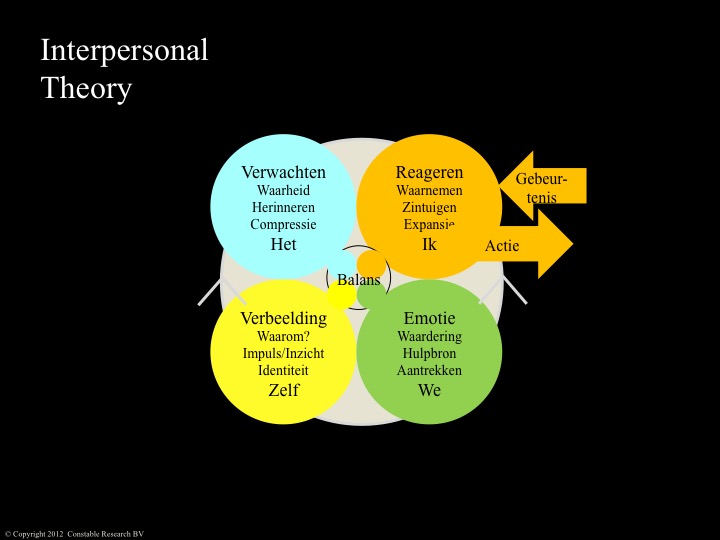 Diagnose is een verband tussen waarnemen (Zintuigen (Sensors), Ervaring)  en waarheid (Kennis). Op basis van de diagnose kun je acties ondernemen die allemaal passen op de algemene verbanden (de "paden") in Paths of Change. De paden worden in het vervolg verder uitgewerkt.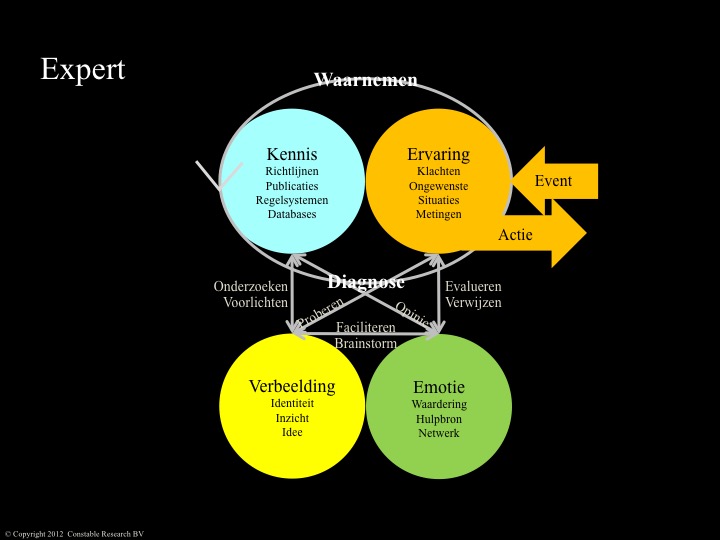 Dit plaatje is bedoeld om de plek van Watson te introduceren. Watson maakt gebruik van Kennisbanken (een verzameling "waarheden"). Watson is toegespitst op de denkwijze van de specialist. De software doet een specialist na en geeft antwoorden op gestelde vragen.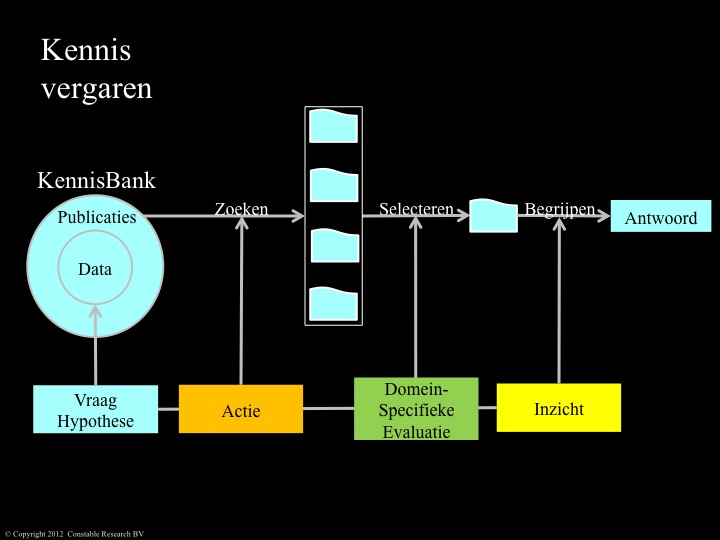 Dit plaatje bevat een samenvatting van de werkwijze van Watson die door IBM DeepQA wordt genoemd. (QA staat voor Questions/Answers).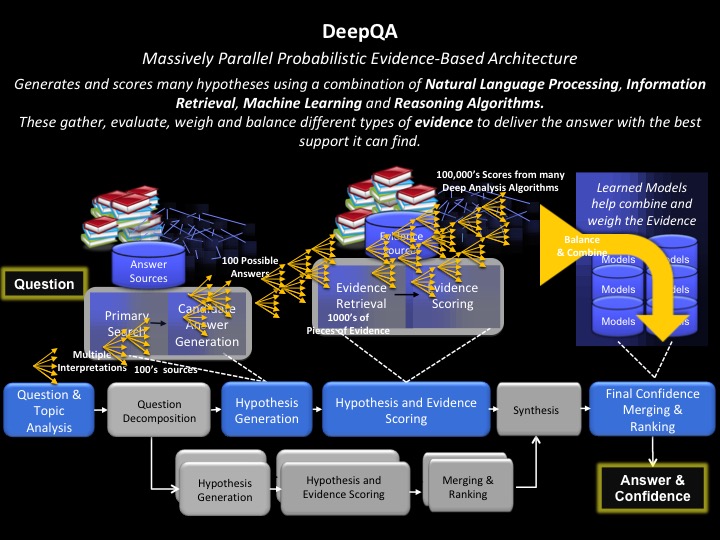 In de Diagnostiek worden de volgende aspecten van de Mens meegenomen.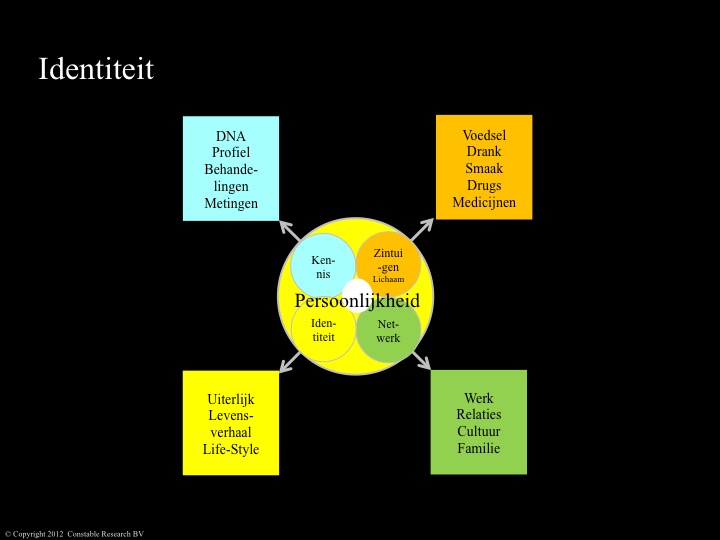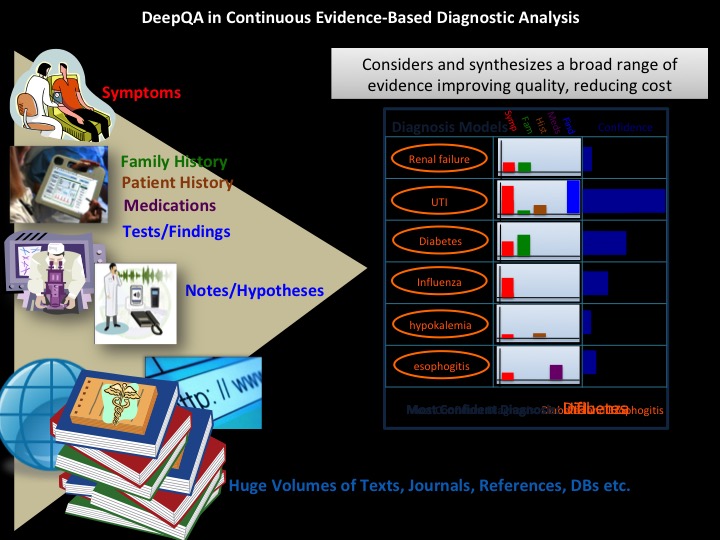 Het is mogelijk om Watson (of een ander Semantisch Mining-tool) automatisch te koppelen aan een Proces-Bibliotheek waardoor er een Behandelplan kan worden gemaakt.
Aangezien er statistische methoden worden gebruikt ontbreekt vaak een menselijke verklaring van de uitkomst. Als het diagnose-hulpmiddel moet aansluiten bij een menselijke expert is dit van belang.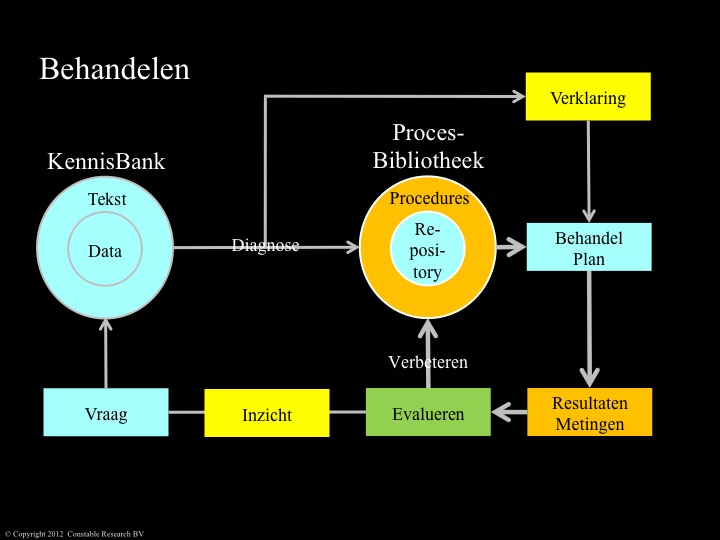 Het behandelplan kan worden gekoppeld aan een database met behandelaars.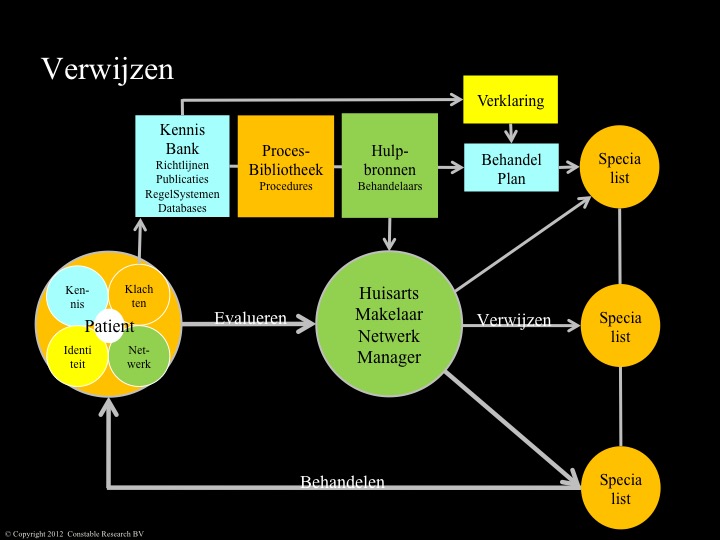 en een netwerk met Ervaringsdeskundigen.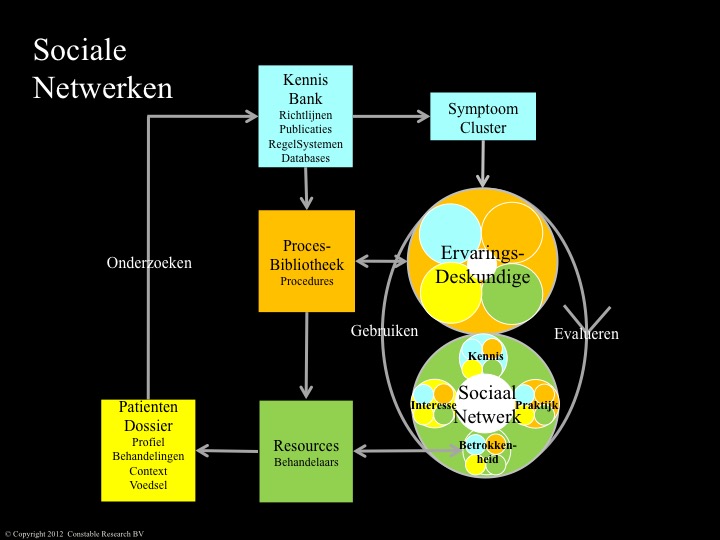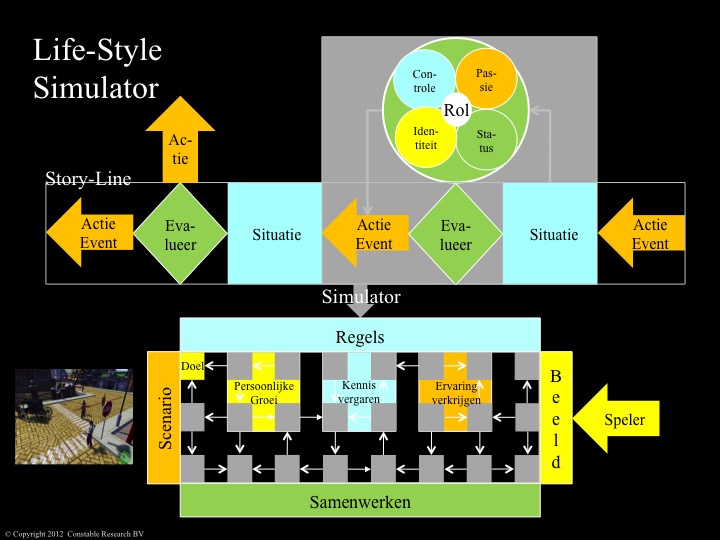 Op basis van (diepte)interviews met Ervaringsdeskundigen kan een levensloop-simulator worden gebouwd.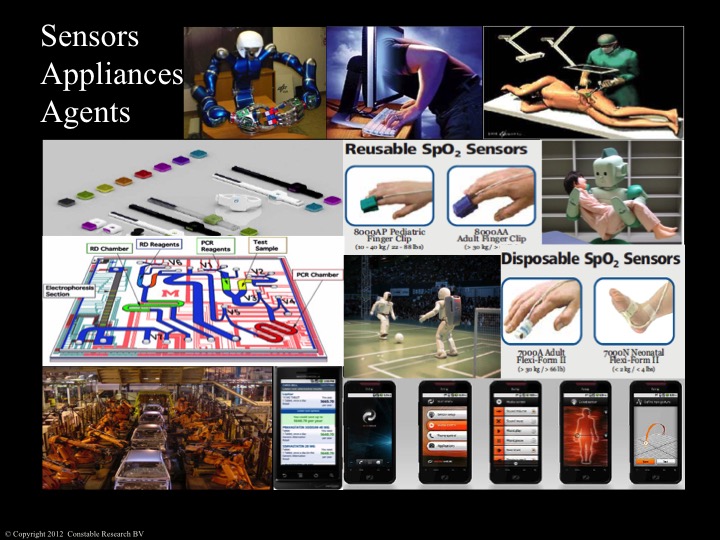 Een groot aantal (zo niet alle) meetinstrumenten van de arts kan worden vervangen door (draagbare) sensors, waardoor er als dat nodig is real-time kan worden gemeten.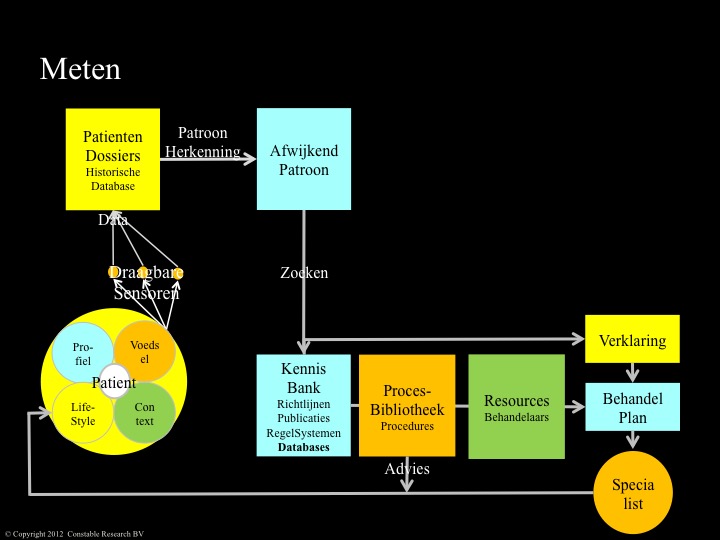 Het plaatje geeft een globaal beeld aan van de ontwikkeling van de technologie de komende tien jaar.