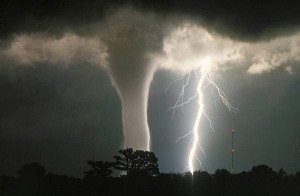 Humans are desperately trying to preserve their Identity. To do this they create Order.
Behind every Order is non-Order, Chaos, the creative, destructive, force.
If the Human Order is gone, psychologists, try to Unite the broken pieces of the chaotic Personality.
If the Banking System is extremely volatile Economists believe they are able to repair the System.
If the Ecology is chaotic Biologists are doing the same. All of them believe they found a way to transform Chaos into Order.
Creating Chaos is not very difficult. One act of a small group of terrorists almost destroys the System of Society and the only way to prevent chaos is to create a higher level of order. One Act of God, an earthquake, a tornado or the outbreak of a virus, accomplishes the same.
Chaos and Order are part of the same System and we really don't know how to unite the two perspectives on Nature.
When we want to keep Internal Order we put Chaos outside the boundaries of our own System. We move out of the chaotic city to the countryside to experience the Harmony of Nature.
We stop reading newspapers and stop watching television because we don't want to see what is really happening outside. We don't want to face the reality that the outside reality is a frightful, destructive place to live in but what is most of all frightening us is our own destructive part, the Shadow.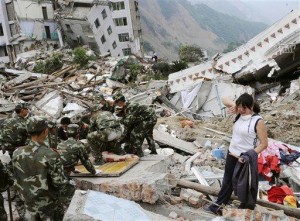 Space has always been the metaphor in which we project our Identity.
Our personality, our house, our job, our relationship, our culture, our country are protective boundaries but at this moment many of these protective boundaries are at stake.
The current crisis forces us to leave our home and our job.
The clash of the many cultures threatens our own culture and even our own country is gone because politicians are creating abstract countries that have no history and still no future.
The concept of Space is changing and with this our idea about our own boundary is changing.
Space is not a static state in which we live. Space is a dynamic process and is created and destructed. Space moves and because space is moving we are moved also. Every time a new order appears but we are not able to understand this order because we are caught in our own order.
A static personality is not able to adapt to the moving outside world. A personality who is not able to move has to stay at the place where he lives. A personality who is not able to be moved by what is happening is without Emotions and the Emotions are Chaotic.
The Chaotic Emotions are in direct contact with Space. They feel what is going to happen. They know when it is time to move but the Order of our personality is telling fairy-tales based on its experience of the Past. The Chaos will certainly change into Order. The Up will always follow the Down but Up and Down are Space-Dependent.
Many people are on the move. They know for sure that their Space/Time is not the Place to be. The order of our personality tells us that we have to protect our secure environment and create a protective or imaginary Wall.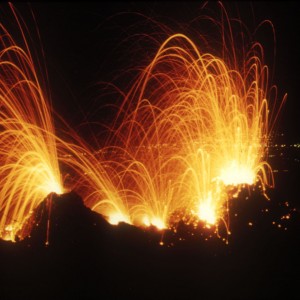 If somebody or something attacks our Personal Boundary our re-action is sometimes highly destructive. Our Order is much more important than their Order.
When we are aware of our bad intentions our Order creates a new fairy-tale to silence our Empathic Emotions. We are always able to find a very convincing explanation why we are the good they are the bad.
What we don't understand is that our Chaotic Component, the Creative Force, is able to find a solution that is out of the existing order.
Mathematicians know for a long time that Order and Chaos are not their opposites. They are different states of the same function. Order and Chaos rise out of recursive or fractal functions.
Order and Chaos are created by an Order but this order is invisible to many people because they don't know how to look. They look at the world with a view that was abandoned about 2000 years ago. Before that time people knew about the fractal pattern. They used many metaphors out of Nature to explain the pattern.
What is happening?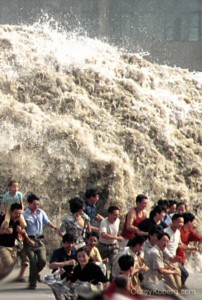 The fractal pattern is in its chaotic state and is moving to a new enfolding. The new enfolding will be very different from the old enfolding when you look at it through the old lens of Linear Space/Time but it will be a very old-fashioned State when you understand the Fractal Pattern.
What to do?
When the Script of Nature is its chaotic state you can do nothing. The Future is unpredictable when you use the old tools of statistics. They cannot handle fractal systems. In a Chaotic state The Past has no relation with the Future.
When the Script of Nature is its chaotic state you have to believe that Destiny will take care of you. You just Wait and See. If you run to the left order will appear at the right. When you run to the right order will appear at the left. There is no Place to Go.
If you don't believe in Destiny you have to use the knowledge of the chaotic part of your personality, Intuition. The Intuition moves with the enfolding of the Fractal Pattern and it knows what to do at the right moment. It knows when there is a little bit of order in the chaotic movement and it knows where to go and what to do.
If you don't believe in Destiny you have to use the destructive part of your Personality, the Creative Force, but you have to balance this part with your Empathy (The Emotions). Both of them emanate from the same Source.
LINKS