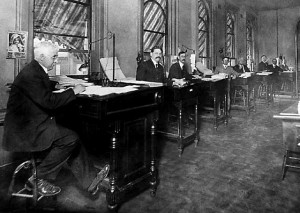 The Amount of Trust you are able to give to an other is based on your experience with others. During his life a human develops a Trust-Pattern.
Every time when something goes wrong this pattern is evaluated and adjusted.
 When the pattern is highly predictable it becomes a self-fulfilling prophesy. The prophesy controls the behavior of a person. This behavior is called the personality.
According to Interpersonal Theory there are two variabels that explain a person's personality. These variables are called Communion (Connected vs Disconnected) and Agency (I vs the Other(s)). Psychopathologic Behavior occurs when a Human reacts according to only one variable. You are Paranoid (Extremely Dominant) when you always react out of High Agency. You want to Control everything and everybody.
Agency generates Correspondent behavior. A highly Dominant person is not able to create a fruitfull relationship with another Dominant person. They always end up in a Conflict. Low Agency (Friendliness) invites Friendliness. Friendly people always Avoid a Conflict.
Communion generates Reciprocal behavior. Disconnected, Low Communion, Humans, Love to be Dominated (High Agency) and Connected, High Communion, Adults love to Care for Humans with a Low Self-esteem (Low Agency).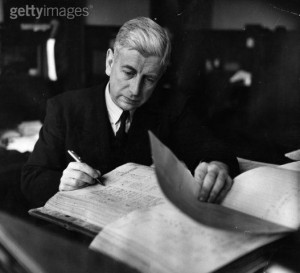 The level of Communion and Agency changes with Age. A child starts its life with a high level of Communion. It is highly dependent on his parents.
In the phase of Puberty the Agentic variable rises. The child wants to explore the Self and disconnects the relationship with the Caretaker(s) and starts to Explore the outside world.
At the end of this phase Adulthood is reached. Later in life the level of Communion rises again and the level of Dominance lowers again. Old people become dependent on the help of others and are mostly more tolerant.
When we combine the waves of Communion and Agency in Life, we are able to define the Four Stages of the Human Life Cycle.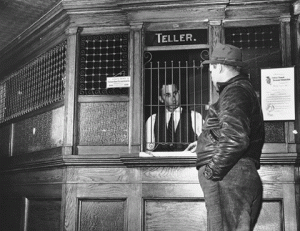 The first stage (Childhood) ends when the Down path of Communion crosses the Up path of Agency.
The second stage (Adulthood) ends when Agency is Up and the Communion is Down.
In the third stage (MidLife) the second crossing appears (Down Agency, Up Communion). Life ends in the same state it started (High Communion, Low Agency, Old Age).
Humans apply the concepts of Personality and Life-Cycle to Everything that is Acting (Organisms (Cat, Cow, ), Organizations,  and Forces (Sun, Wind))).
So Let's apply these Concepts to the Financial Industry.
The Agency of the Financial Industry is High so they must have passed the state of Childhood, Puberty and Adulthood. The Communion of the Financial Industry is very Low. If we look at the Life Cycle Model we must conclude they are in or have entered the Stage MidLife.
What Happens when You Enter MidLife?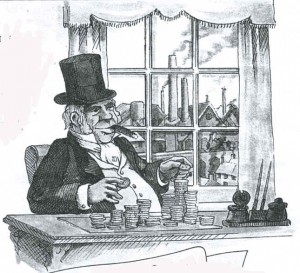 Some people experience a so called Mid-Life-Crisis.
Individuals experiencing a Mid-Life Crisis know that the Downfall is going to happen soon. They are unable to confront reality and Regress to the State of Puberty.
They start to gamble, abuse alcohol or drugs, buy unusual or expensive items, are depressive and pay special attention to their physical appearance. They want to be Young again.
Bankers are Gambling with Your money, aquire many unusual and expensive items (Cars, Clothing) and pay a lot of attention to their physical appearance (Buildings). They do Everything to Impress their Customers.
Why has the Financial System moved into a Midlife Crisis?
When you enter a Midlife Crisis you suddenly come aware of the fact that Life is very Boring. You are doing the same thing day after day. Normal Banking is boring. Its about moving money that is saved by people to people who need money. When Bankers found out Banking is really a simple process they started to invent exiting processes to become Young again.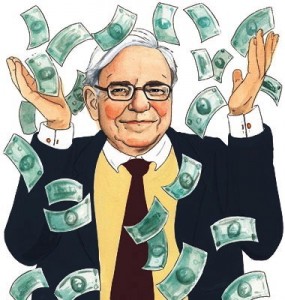 You have to admit that gambling is very exiting when you discover a Way to Gamble and Never Lose called Financial Derivatives. Forex Academy has a whole course dedicated to that these days, for those curious, this is a godsend. The knowledge to make money from betting on financial markets is out there.
What to do with a person who is in a Midlife Crisis?
The only way to move out of a Midlife Crisis is to Accept Life As It Is. If you are bored in your work find something outside your work (a hobby) or look for another job.
What Has to be the Next Step?
Banks have to return to their Core Business. They have to Accept Savings and give Credit in a Predictable Way. This is the only way to give people and companies the feeling they are able to Trust a Bank. Life is really Simple.
LINKS
A Website about the MidLife Crisis
How to solve an Addiction to Gambling
About Financial Risk Management
How to Solve the Banking Crisis
About Ponzi Schemes in the Financial Industry
About the Games Played in the Financial Industry
Why the Financial Crisis is still not ended